News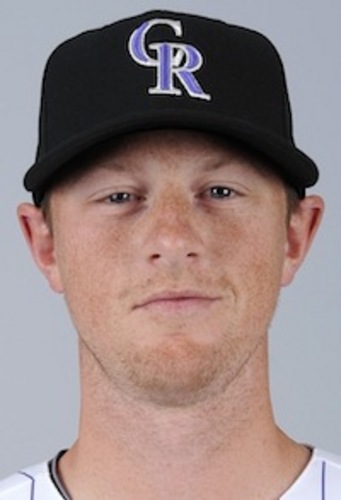 11/05/2014 5:29 PM
Article By: CCBL Public Relations Office
Three 2008 Cape Cod Baseball League players were among the 18 Major League Baseball players who were named Gold Glove award winners for 2014. The announcements were made during an hourlong special Tuesday night on ESPN2.
The American League second base winner was DJ LeMahieu (Harwich, 2008) of the Colorado Rockies. In the National League, Seattle Mariners third baseman Kyle Seager (Chatham, 2007-08) and Houston Astros pitcher Dallas Keuchel (Wareham, 2007-08) took home the hardware.
LeMahieu was spectacular in the field for the Rockies in his fourth big-league season. He was credited with saving 16 runs and charged with only six errors in 676 chances at second base covering 1,179 2/3 innings, a .991 fielding percentage. He has never fielded worse than .980 as a major-league infielder and he has a .993 career fielding percentage at second base.
LeMahieu's transformation from a solid college shortstop to a Gold Glove-winning second baseman began midway through his sophomore season at Louisiana State University when Tigers' coach Paul Mainieri made a move that was closely scrutinized at the time, shifting LeMahieu to second base and inserting freshman Austin Nola (Harwich, 2010-11) as the starter at shortstop, partly to shore up LSU's infield defense but mainly to bolster middle-of-the-diamond double plays.
After Nola stepped into the lineup and LeMahieu moved to second base, the Tigers went 28-5 the rest of the season on the way to the College World Series championship. LeMahieu led LSU with a .350 batting average that season and swung at a .444 clip (12-for-27) in Omaha, mostly from the leadoff spot.
"I'm so proud of him," Mainieri said of LeMahieu, his first Gold Glove winner in 31 seasons as a coach. "I remember the day we started working with him at second base when we moved him off shortstop. He wasn't very happy with me at first that day because he wanted to stay at shortstop. But I told him after 15 minutes that I thought he was a big league second baseman. Not only is he a big-league second baseman, he's the best second baseman in Major League Baseball."
LeMahieu, 26, has also settled in offensively. He batted .267 in a career-high 149 games last season with five home runs, 42 RBIs and 59 runs scored for the Rockies. In two seasons at LSU, he hit .344.
The Chicago Cubs made LeMahieu their second-round draft pick in the 2009 MLB First-Year Player Draft and he spent three years in their system before being traded to Colorado after the 2011 season.
The 6-foot-4, 195-pound native of Visalia, Calif., batted .290/.358/.364 in 28 games for Harwich in the Cape League, where his teammates included future major leaguers Dustin Ackley, Brandon Belt, Tommy Medica and Marc Krauss.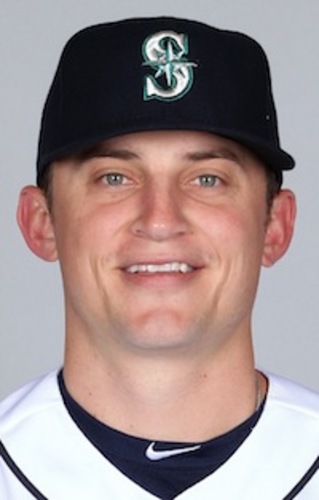 Seattle's Seager beat out another Cape League grad, Oakland's Josh Donaldson (Harwich, 2006), and four-time winner Adrian Beltre of Texas to win the AL Gold Glove for third basemen.
"It is an honor to just be up for the award with all the great third basemen, let alone win the Gold Glove," Seager said in a statement. "I really owe a lot to my coaches, especially Chris Woodward. He helped me tremendously."
Manager Lloyd McClendon seconded Seager's praise of Woodward, who was in his first year as Seattle's infield coach. "He worked extremely hard," McClendon said. "Woody has done a great job with him as far as his preparation. His awareness of guys in the league and what they're capable of doing, his positioning is a lot better. And I think his feet are a lot better than they were in the past."
Seager topped all major league third basemen with his .981 fielding percentage, breaking Jeff Cirillo's cl
ub record of .973 set in 2002. It was the 10th best percentage by any AL third baseman since 1948. He ranked second among MLB third basemen in assists (327), double plays (37) and innings (1,402).
From the sabermetric standpoint, the Fielding Bible showed that Seager led all third basemen with a 96.6 percent rate of "good throws" to first base. He also led the AL at his position with a plus-24 rating in runs saved, three ahead of Donaldson, according to
baseball-reference.com
.
Selected by the Mariners in the third round of the 2008 draft out of the University of North Carolina. Seager played second base, shortstop and third base in the minor leagues. He took over as full-time third baseman in 2012 and has steadily progressed defensively. He committed 13 errors in 2012 and 15 errors in 2013. This past season, he committed just eight errors in 422 chances while starting 157 games at the hot corner.
He becomes the first Mariner Gold Glover since Ichiro Suzuki and Franklin Gutierrez both won in 2010.
Seager hadn't been seen as a Gold Glove contender until this past season when 2013 winner Manny Machado of the Orioles missed considerable time with injuries.
"I think he has taken the next step," McClendon said. "I think he's one of the top third basemen in the league. And rightfully so. He played extremely well on both sides of the ball. And I think he's only going to get better."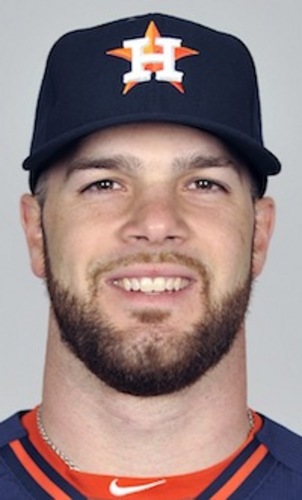 Seager's selection snapped a three-year dry spell for the Mariners in the Gold Glove competition. Prior to getting blanked in 2011, the Mariners had at least one Gold Glove winner for 24 straight years, thanks in part to 10 consecutive awards by Ken Griffey Jr. from 1990-99 and then 10 more for Ichiro from 2001-10.
Seager becomes the 12th Gold Glove winner in Mariners history. In addition to Griffey and Ichiro, past Seattle winners are second basemen Harold Reynolds and Bret Boone (three each), first baseman John Olerud (three), pitcher Mark Langston (two), outfielder Mike Cameron (two), Beltre (two), shortstop Omar Vizquel (one) and outfielders Jay Buhner and Gutierrez (one each).
At Chatham, Seager played a total of 61 games over two seasons. In 2007, he hit .274/.358/.358 with one home run and nine RBIs in 31 games. He bettered those numbers the following season in one less game, batting .288/.380/.364 with one homer and 16 RBIs.
Houston starting pitcher Keuchel joins Michael Bourn (Y-D, 2002), Brad Ausmus, Craig Biggio (Y-D, 1986), Jeff Bagwell (Chatham, 1987-88), Cesar Cedeno, Doug Rader, and Roger Metzger as Astros players who have won Gold Gloves. He is the only pitcher in club history to be so honored.
"It's always been in the back of my mind," Keuchel said, but "never in a million years did I think I would win one because of all the talented players and pitchers out there in the game today."
Keuchel bested finalists Felix Hernandez of Seattle and Toronto's Mark Buehrle, a four-time Gold Glove winner. Keuchel, 26, credited catchers Jason Castro (Y-D, 2007) and Carlos Corporan with helping him be prepared. "I know standing out there by myself on the pitcher's mound you say there's not much help for a pitcher to win a Gold Glove," he said, "but Castro and Corporan did a heck of a job this year planning with me on certain hitters."
Keuchel led all major league pitchers in total chances (66) and assists (47), while ranking fourth among AL pitchers in putouts (18). He made just one error all season for a .985 fielding percentage, which ranked sixth among AL pitchers. He also received the 2014 Fielding Bible Award as the best fielding pitcher in the majors.
At Wareham, Keuchel was 3-7 in his two Cape League seasons. His ERA was 3.20 ERA in 2007 and 2.63 in 2008. He pitched a total of 114 innings, ringing up 80 strikeouts against 29 bases on balls. Future big leaguers Brandon Workman, Ike Davis and Josh Phegley were among his Gatemen teammates.
Gold Glove awards are presented annually by Rawlings Sports with winners chosen by vote of the managers and coaches in each league. A sabermetric component was added in 2013, providing a statistical research guide for the voters from SABR, the Society for American Baseball Research.
Here's the complete list of 2014 Rawlings Gold Glove winners:
NATIONAL LEAGUE
C – Yadier Molina, Cardinals
1B – Adrian Gonzalez, Dodgers
2B – DJ LeMahieu, Rockies
3B – Nolan Arenado, Rockies
SS – Andrelton Simmons, Braves
LF – Christian Yelich, Marlins
CF – Juan Lagares, Mets
RF – Jason Heyward, Braves
P – Zack Greinke, Dodgers
AMERICAN LEAGUE
C – Salvador Perez, Royals
1B – Eric Hosmer, Royals
2B – Dustin Pedroia, Red Sox
3B – Kyle Seager, Mariners
SS – J.J. Hardy, Orioles
LF – Alex Gordon, Royals
CF – Adam Jones, Orioles
RF – Nick Markakis, Orioles
P – Dallas Keuchel, Astros