News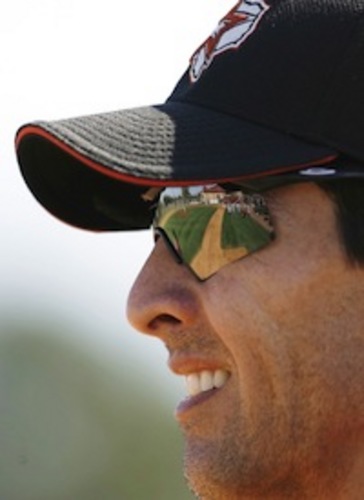 11/07/2014 5:54 AM
Article By: CCBL Public Relations Office
The Houston Astros have completed their coaching staff for the 2015 season by hiring Alan Zinter (Harwich, 1988) as the assistant to new hitting coach Dave Hudgens.
"We are really fortunate to be able to add Alan Zinter to our staff," Astros manager A.J. Hinch said. "He brings a lot of passion to our staff and will be a great resource for our players. He and Dave will be a great tandem for our offense."
Zinter, whose brief career included 39 games with the Astros in 2002, had been serving as the minor league hitting coordinator for the Cleveland Indians. He replaces Ralph Dickenson, who will remain in the organization as a roving hitting instructor in the minor leagues.
"There's a lot of people in our organization that know him well," general manager Jeff Luhnow said of Zinter. "He's really developed as a hitting coach in Cleveland, and he came strongly recommended. We're happy to have him. He's going to be a great complement to Dave Hudgens and a good addition to our coaching staff."
Zinter was listed as a 6-foot-2, 190-pound infielder/catcher out of the University of Arizona on Harwich's 1988 roster.
The El Paso, Texas, native was a first-round pick of the Mets in the 1989 MLB First-Year Player Draft, which saw LSU ace Ben McDonald (Orleans, 1989) taken at No. 1 by the Baltimore Orioles. Zinter was the 24th overall selection, sandwiched between two 1988 Wareham Gatemen – Boston's pick, Seton Hall first baseman Maurice "Mo" Vaughn at No. 23, and Minnesota's choice, Texas A&M shortstop Chuck Knoblauch, at No. 25.
Zinter, a switch-hitting catcher, played in 1,821 career minor league games and had a brief playing stint in Japan in 1999.
Hinch's coaching staff also includes Trey Hillman (bench coach), Rich Dauer (first-base coach), Gary Pettis (third-base coach), Brent Strom (pitching coach), Craig Bjornson (bullpen coach) and Hudgens (hitting coach).