News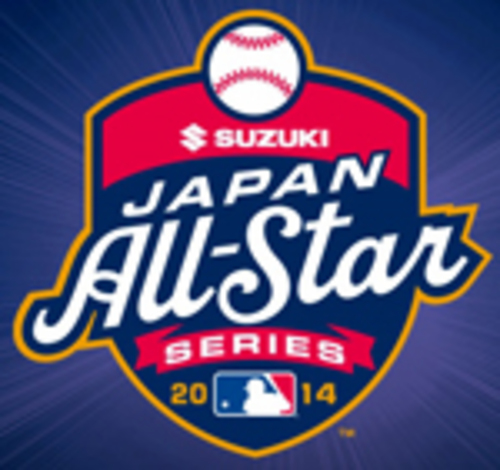 11/09/2014 7:59 AM
Article By: CCBL Public Relations Office
MLB Network viewers and MLB.TV subscribers can watch exclusive live coverage of all five games in the Japan All-Star Series 2014, plus the two exhibitions, starting with the first pitch at 4 a.m. ET on Tuesday, Nov. 11.

MLB.TV will provide live and on-demand streams of this international baseball event and MLB Network will televise every game live in the U.S. with a rotating broadcast crew featuring Paul Severino, Mark DeRosa (Bourne, 1995) and Darryl Hamilton. That feed will be streamed by MLB.TV across any of its supported devices, including via the MLB.com At Bat app. All games and exhibitions start at 4 a.m. ET (except for Game 5 at 5 a.m.), so the on-demand capability of MLB.TV will be especially useful.
Major League Baseball and the MLB Players Association on Friday announced the full squad of 29 players who have been named to the MLB All-Star Team, led by Boston Red Sox manager John Farrell (Hyannis, 1982). The roster includes past All-Stars Jose Altuve, Robinson Cano, Chris Capuano (Cotuit, 1997-98; Bourne, 1999), Hisashi Iwakuma, Evan Longoria (Chatham, 2005), Mark Melancon, Justin Morneau, Salvador Perez, Yasiel Puig and Ben Zobrist.

Boston Red Sox manager Farrell, free agent pitcher Capuano and Tampa Bay third baseman Longoria are three of seven former Cape League players who are among the 29 players and six-member coaching staff that make up the MLB All-Star team. The others are Boston third base coach Brian Butterfield (Wareham, 1976); St. Louis pitcher Randy Choate (Hyannis, 1996); Milwaukee pitcher Rob Wooten (Chatham, 2007), and Los Angeles Dodgers catcher Drew Butera (Orleans, 2004).

The five-game series matching the MLB All-Stars against "Samurai Japan" -- Japan's national team – will be played at Kyocera Dome in Osaka, Tokyo Dome in Tokyo and Sapporo Dome in Sapporo. Two exhibitions will complement the series, one at Koshien Stadium in Osaka and the other at Okinawa Cellular Stadium in Okinawa.

MLB.com will provide its customary Gameday live play-by-play app for all seven games in Japan, and it will accumulate statistics throughout the actual five-game series so users can track the leaders for both sides and overall.

The schedule (all times ET):

Tuesday, Nov. 11: Exhibition vs. Hanshin Tigers/Yomiuri Giants at Koshien (4 a.m.)
Wednesday, Nov. 12: Game 1 at Kyocera Dome, Osaka (4 a.m.)
Friday, Nov. 14: Game 2 at Tokyo Dome (4 a.m.)
Saturday, Nov. 15: Game 3 at Tokyo Dome (4 a.m.)
Sunday, Nov. 16: Game 4 at Tokyo Dome (4 a.m.)
Tuesday, Nov. 18: Game 5 at Sapporo Dome, Sapporo (5 a.m.)
Thursday, Nov. 20: Exhibition vs. Team Japan, Okinawa (4 a.m.)

MLB Network also will re-air a telecast at 9 p.m. ET on all seven dates.

-ccbl