News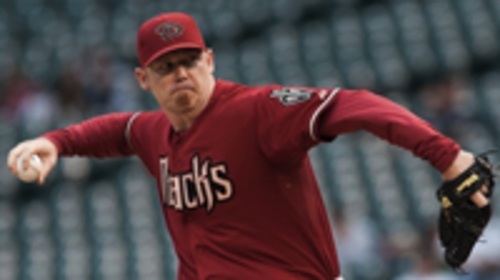 11/10/2014 10:42 PM
Article By: CCBL Public Relations Office
J.J. Putz (Hyannis, 1998), who spent the 2011-14 seasons as a member of the Arizona Diamondbacks' bullpen, has been hired as a special assistant to D-backs president and CEO Derrick Hall. Putz's responsibilities will include attending community events, meeting with season-ticket holders, working with pitchers in spring training and visiting the club's minor league affiliates throughout the course of the 2015 regular season.

"I am very excited to give back to the game that I love and have been fortunate to be a part of for 14 years," said Putz, 37, in a press release from the Diamondbacks. "To be a part of such a great organization is a blessing. My family and I have been so grateful to be a part of the Arizona community. It is a dream come true to work alongside a great man like Derrick. There are not enough great things to say about this organization. I am forever thankful."

Hall expressed similar sentiments. "J.J.'s performance on the field and popularity off the field make him a tremendous addition to the front office," the GM said. "His personality is a perfect fit for our culture and we are looking forward to him helping the D-backs in a number of different ways during this next phase of his career."

No mention was made in the team's press release about Putz retiring as an active player, but this certainly appears to be the case with the former Hyannis Met, who gets very strong marks for his career totals. In 566 2/3 MLB innings with the D-backs, Seattle Mariners, Chicago White Sox and New York Mets, he posted a 37-33 record with 189 saves, a 3.08 ERA and a 1.15 WHIP, while averaging 9.5 strikeouts and 2.9 bases on balls per nine innings.

Putz's best season came at Seattle in 2007, when he posted a 1.38 ERA and a 10.3/1.6 strikeout-to-walk ratio. He also recorded 40 saves in a league-high 65 games. His 189 career saves rank 51st all-time.

-ccbl-