News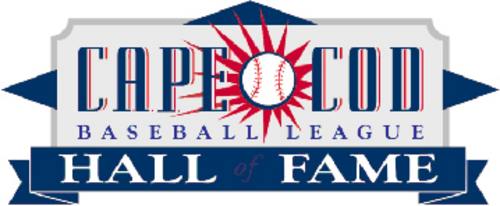 11/10/2014 10:49 PM
Article By: John Garner Jr.
CHATHAM, Mass - One of the most comprehensive memorabilia auctions in recent memory will be on display at Saturday's Cape Cod Baseball League Hall of Fame brunch and induction ceremony at Chatham Bars Inn.
Beginning at 9:30 a.m., the CCBL Hall of Fame auction will feature several one-of-a-kind items, including a framed and matted Ozzie "Wizard of Oz" Smith autographed Hall of Fame display; a Boston Bruins Stanley Cup champions autographed photo display; an Axis bat signed by all members of the Cape League 2014 Hall of Fame induction class; Boston Bruins VIP tickets and a meet-and-greet with a Bruins player; 2010 Cape League All-Star game autographed baseballs and programs; a Tom Brady, New England Patriots autograph; Hall of Famer Eddie Mathews, Milwaukee Braves signed induction day photo; Harmon Killebrew, Minnesota Twins 8x11 Wheaties signed cover; Steve Garvey autographed San Diego Padres 8x10 black white photo framed and matted; Fenway Park Green Monster Wall game-used piece, framed and mounted; CCBL Hall of Fame weekend autographed poster display, Frank "Big Hurt" Thomas, Chicago White Sox MLB Bat and a Bill "Spaceman" Lee, Boston Red Sox autographed Axis bat.
A limited number of tickets remains for the 15th Cape Cod Baseball League Hall of Fame brunch and induction ceremony Saturday, Nov. 15, 10 a.m. at Chatham Bars Inn.
Tickets are $85 each and may be ordered by mailing a check and the names of those who will be attending to: CCBL Hall of Fame Tickets, P.O. Box 266, Harwich Port, MA 02646. The program includes a morning brunch, a memorabilia auction and an induction ceremony inside Chatham Bars Inn's Monomoy Theater.
Among the five former CCBL stars who make up the Class of 2014 is Oakland Athletics outfielder Sam Fuld (Hyannis, 2003), whose election marks the fifth consecutive year an active major league player is being enshrined. Fuld heads the smallest class in the Hall of Fame's 15-year history.
Fuld, whose best seasons came as a member of the Tampa Bay Rays, was featured in the award-winning 2003 documentary "Touching the Game – The Story of the Cape Cod Baseball League." He will be enshrined with three former Outstanding Pitcher Award winners – Eric Beattie (Bourne, 2003), Phil Corddry (Orleans, 1968) and Bob St. Pierre (Falmouth, 1994) – as well as the late Donald Hicks Sr., a longtime Mashpee and Cotuit player and former league MVP.