News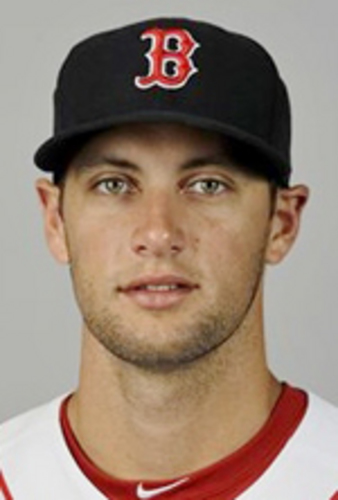 11/20/2014 8:33 PM
Article By: CCBL Public Relations Office
It's been a strange week for former Cape League outfielder Alex Hassan (Orleans, 2008-09). In a period of four days, Hassan, 26, found himself under contract to three different Major League Baseball organizations. He's now a Baltimore Oriole.

The 26-year-old had spent his entire professional career in the Boston Red Sox system until Monday when he was claimed off waivers by the Oakland Athletics.

Three days later, on Thursday, the A's tried to slip him through waivers, but the Orioles, who were unsuccessful in their bid for Hassan earlier, placed another claim and this time they got their man.

With the addition of Hassan, Baltimore's 40-man roster is currently at 35 players.

Hassan made his major league debut on June 1 of this year and went 1-for-8 in three major league games for the Red Sox. He spent most of the 2014 season at Triple-A Pawtucket, where he hit .287/.378/.426 with 40 extra-base hits (31 doubles, one triple and eight home runs) and 55 RBIs.

Hassan is a career .291/.396/.436 hitter in six minor league seasons and a career .315 hitter against left-handed pitching in the minors. Last season at Pawtucket, he hit .328/.409/.492 with a .902 on-base-plus-slugging percentage against left-handers.

Orioles' executive vice president Dan Duquette said Hassan has shown the ability to hit for power and average against left-handed pitching, owns good on-base capability and can play either corner outfield position as well as first base.

A native of Quincy, Mass., Hassan is a graduate of Boston College High School and attended Duke University. In 161 games spread over three collegiate seasons, he hit .322/.402/.460.

He played in 39 games for Orleans in 2008, producing a disappointing batting line of .208/.331/.238 with no homes and just three runs batted in.

Selected by the Red Sox in the 20th round (618th overall) of the June 2009 First-Year Player Draft, Hassan returned to Orleans while his representatives negotiated with Boston. He contributed a strong .289/.344/.395 batting line with five doubles, two triples, one home run and 20 RBIs in 30 games before leaving the Cape to sign with the Red Sox on July 30.
-ccbl-