News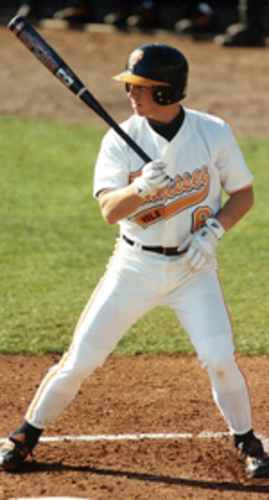 11/20/2014 8:41 PM
Article By:
Andrew Friedman, the Los Angeles Dodgers' new president of baseball operations, made four additions to the team's front office staff on Tuesday, including two men with strong ties to the Cape Cod Baseball League and two longtime members of the Boston Red Sox organization.
Cape League Hall of Fame pitcher Jack Cressend (Cotuit, 1995-96; class of 2010) was hired to fill the newly created post of pitching crosschecker and Jeff Pickler (Wareham, 1997), son of Yarmouth-Dennis's highly successful manager Scott Picker, was named special assistant for pro scouting and player development.
The other additions involved David Finley, Boston's director of player personnel, who becomes the Dodgers' vice president of amateur and international scouting, and Red Sox special assignment scout Galen Carr, who was named director of player personnel. Finley spent 13 years with Boston, Carr 15.
Friedman, who left Tampa Bay a month ago to take over the Dodgers, has been busy reshaping the front office, most notably by recently hiring Farhan Zaidi as the team's new general manager. Zaidi spent 10 years in Oakland, the last as the Athletics' assistant general manager and director of baseball operations. His Oakland boss, GM Billy Beane, called Zaidi "absolutely brilliant" in a San Francisco Chronicle interview last year.
Pickler, one of Scott and Sharon Pickler's two children, was an all-conference infielder at Cypress College in Cypress, Calif., playing for his father, the school's head baseball coach for three decades. In 1996, he transferred to the University of Tennessee, where he won All-America and Academic All-America honors.
After batting .341 and .332 in his first two seasons with the Vols, he joined Wareham for nine games, batting .375 to help manager Don Reed's Gatemen capture the 1997 Cape League championship. Back at Tennessee for the '98 campaign, he hit .445, the sixth-best average in Southeast Conference history, was named SEC Player of the Year and was a consensus All-America choice at second base. That June, the Milwaukee Brewers made him their 11th round pick in the MLB First-Year Player Draft.
Pickler spent eight years in the minor leagues, retiring after the 2005 Pacific Coast League season in which he batted .331/.388/.456 for the Colorado Rockies' top farm club, the Colorado Springs Sky Sox. He finished as a .299 career hitter, topping .300 three times at the Triple-A level and six times overall, but he never got an opportunity to play in the big leagues.
Always a steady defensive player and with good speed, his major shortcoming was a lack of power -- he went deep just 15 times in 904 career games and in three separate seasons he was held without a single homer.
Each fall from 1999-2006, Pickler served as an assistant on his dad's coaching staff at Cypress. In 2009, he joined the University of Arizona coaching staff as an assistant and spent the summer on the Cape as an assistant to his father at Yarmouth-Dennis.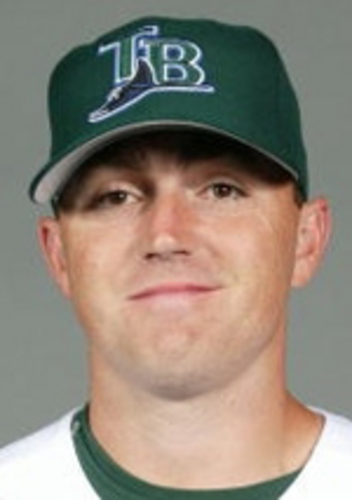 Cressend is a former major league pitcher with the Minnesota Twins (2000-02) and Cleveland Indians (2003-04), who posted a 4.20 ERA in 122 relief appearances between 2000 and 2004. After retiring as a player in 2005, he joined the Tampa Bay organization and worked as a scout for the Rays from 2006 to 2008. He was an assistant coach at his alma mater, Tulane University, and at the University of Houston before returning to the Rays as an amateur scout and pitching consultant in 2012.
Cressend was enshrined in the Cape League Hall of Fame on Nov. 20, 2010, presented for induction by George Streeter, who was GM at Cotuit when the right-hander pitched there in 1995 and 1996. The Streeters were Cressend's host family both summers.
Cressend lost his first start with the Kettleers, then never lost again. He finished 14-1 and still went undrafted, finally signing as a free agent with the Red Sox.
"I was fortunate to have two summers in Cotuit," Cressend said. "The people I met and the memories I made last a lifetime."
-ccbl-