News
11/21/2014 6:43 AM
Article By: CCBL Public Relations Office
The Tampa Bay Rays are the only team in Major League Baseball without a manager. But two former Cape Cod League players are in the running to fill that void.
Doug Glanville (Wareham, 1990), an ESPN analyst, and Kevin Cash (Falmouth, 1999), the Cleveland Indians' bullpen coach, are seeking to succeed Joe Maddon and become the fifth manager in franchise history.
Since Oct. 24, when Maddon opted out of the final year of his contract, the Rays have been searching for a replacement. Reportedly, 10 candidates are under consideration to succeed Maddon, who led the Rays to four playoff appearances in the past seven seasons and was recently hired by the Chicago Cubs.
Others who have been interviewed for the job are Hall of Famer Barry Larkin, also an ESPN analyst and a 12-time All-Star and the 1995 National League MVP with his hometown Cincinnati Reds; Rays bench coach Dave Martinez; longtime major leaguer Raul Ibanez; former Washington and Cleveland skipper Manny Acta; Milwaukee special assistant Craig Counsell; minor league manager Charlie Montoyo; San Francisco bench coach Ron Wotus, and former Seattle manager Don Wakamatsu.
Glanville, 44, batted .277 and stole 168 bases during a nine-year career with the Cubs, Philadelphia Phillies and Texas Rangers. He retired in March 2005 after being released by the Yankees with a week left in spring training. He's considered a long shot to get the Rays' job since his involvement in baseball for the past 10 seasons has been as a baseball writer and ESPN analyst.
Glanville and Ibanez are the only candidates who do not have experience either in the front office or as a coach or manager. Ibanez played in his 19th big league season in 2014 and is still listed as an active player.
The 12th overall pick in the 1991 draft by the Cubs, Glanville is the author of "The Game from Where I Stand, A Ballplayer's Inside View," published in 2010.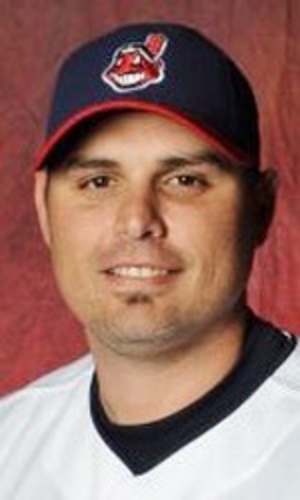 Cash, 36, grew up in Tampa and played briefly for the Devil Rays in 2005. He was a finalist for the Texas manager's job, losing out to Jeff Banister, but impressing the Rangers' brass during his interview. Cash played parts of eight seasons in the majors during a 12-year pro career as a catcher. In 2012, he worked as an advance scout for the Toronto Blue Jays and for the last two seasons he served as Cleveland's bullpen coach.
"Kevin brings so much to an organization, brings great leadership," said Tribe GM Chris Antonetti. "I know his title is bullpen coach, but he does far more than that within our organization. I have no doubt that when that time comes, he'll be an extraordinary major league manager."
Should either Glanville or Cash defy the odds and get the job, he would become the eighth active manager to have played in the Cape League. The current list includes Buck Showalter (Hyannis, 1976) of the Baltimore Orioles; John Farrell (Hyannis, 1982) of the Boston Red Sox; Robin Ventura (Hyannis, 1987) of the Chicago White Sox; Joe Girardi (Cotuit, 1984) of the New York Yankees; Chip Hale (Orleans, 1984-85) of the Arizona Diamondbacks; Mike Matheny (Cotuit, 1990) of the St. Louis Cardinals, and Walt Weiss (Wareham, 1984) of the Colorado Rockies.
-ccbl-