News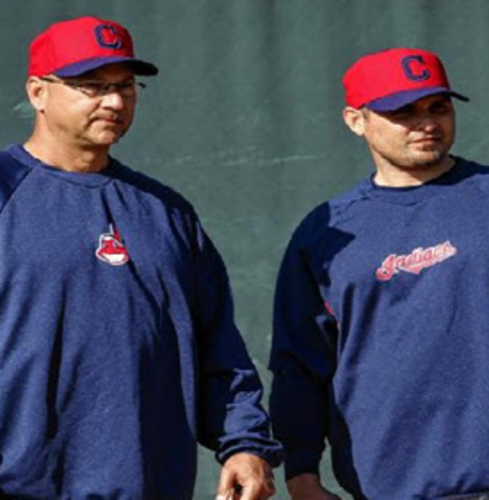 11/27/2014 8:51 AM
Article By: CCBL Public Relations Office
Former Cape League player Kevin Cash (Falmouth, 1999) remains in contention for the vacant Tampa Bay manager's job after Rays president of baseball operations Matt Silverman announced that the field of candidates has been slashed from 10 to three.
Cash, the Cleveland Indians' bullpen coach, hopes to succeed Joe Maddon, who opted out of the final year of his contract on Oct. 23 after nine seasons as Rays' manager and later was named manager of the Chicago Cubs.
Also under consideration to become the franchise's sixth manager are Kansas City Royals bench coach Don Wakamatsu and Royals outfielder Raul Ibanez.
According to published reports, the Rays plan to hold lengthy interviews next week with each of the finalists.
Among the three, only Wakamatsu has previous managerial experience, but neither he nor Ibanez has prior ties to the Tampa Bay organization. Cash, on the other hand, played briefly for Tampa Bay and grew up in the area. A graduate of Gaither High School, he appeared in the Little League World Series as a member of Tampa Northside and he attended Florida State University.
Cash, 37, also was a finalist earlier this winter to replace the departed Ron Washington as Texas Rangers manager, a job that eventually went to Jeff Banister.
Cash was not drafted out of Florida State despite playing on a team that advanced to the 1999 College World Series and being named second team All-ACC that year. With no pro offers in sight, he decided to spend the summer playing in the Cape League for Falmouth, where he batted .262/.368/,393 with eight doubles, two home runs and 16 RBIs in 30 games and earned the Commodores' Most Valuable Player award.
It was during that summer that he voluntarily moved from infielder to catcher after a series of injuries left manager Jeff Trundy without an experienced receiver. Cash's performance on the Cape drew the attention of the Toronto Blue Jays, with whom he signed a contract as an undrafted free agent on Aug. 7, 1999.
Cash played parts of eight MLB seasons with the Blue Jays, Devil Rays, Astros, Yankees and Red Sox, achieving his career high in games played (60) and plate appearances (197) in 2004 with Toronto. He appeared in 679 games in 10 minor league seasons, including 459 at the Triple-A level where he batted .245/.330/.409.
When Cash's playing career ended in 2011, he was hired by the Blue Jays as their major league advance scout. He left at the end of that season to join his former Boston manager Terry Francona in Cleveland, where he would later have a key role in the Nov. 3, 2012, trade that sent Esmil Rogers to Toronto for young catcher Yan Gomes (Cotuit, 2007; Chatham, 2008) and veteran shortstop Mike Aviles (Brewster, 2002).
After Cleveland acquired Gomes, Indians executive vice president and general manager Chris Antonetti gave Cash credit for recommending the deal. "We have the benefit of Kevin Cash being on the staff. He's very familiar with (Gomes) from his time in Toronto and he really likes him behind the plate. Our professional scouts saw him in the minor leagues last year and really felt he's got good, soft hands with a very strong arm with a good release."
Gomes batted .278/.313/.472 with 21 home runs and 74 RBIs in 2014 and recently was named winner of the Silver Slugger award as the best offensive catcher in the American League.
Cash also earned praise from Francona for his role in helping to develop the Tribe's pitching staff. Pitching coach Mickey Callaway gets much of the credit, but Francona also recognized Cash's work with 2014 AL Cy Young award winner Corey Kluber, Scott Kazmir, Ubaldo Jimenez and Carlos Carrasco.
Francona has long considered Cash a potential big league manager. "When he was still playing, I thought he was a potential coach in waiting," Francona said recently. "He's a guy who is going to rise through the coaching ranks quickly and will (someday) be a manager."
That day could come next week.
If it does, Cash will join an elite fraternity of former Cape League players who are managing big league teams. The seven current members are: Buck Showalter (Hyannis, 1976) of the Baltimore Orioles; John Farrell (Hyannis, 1982), Boston Red Sox; Robin Ventura (Hyannis, 1987), Chicago White Sox; Joe Girardi (Cotuit, 1984), New York Yankees; Chip Hale (Orleans, 1984-85), Arizona Diamondbacks; Mike Matheny (Cotuit, 1990), St. Louis Cardinals, and Walt Weiss (Wareham, 1984), Colorado Rockies.
-ccbl-