News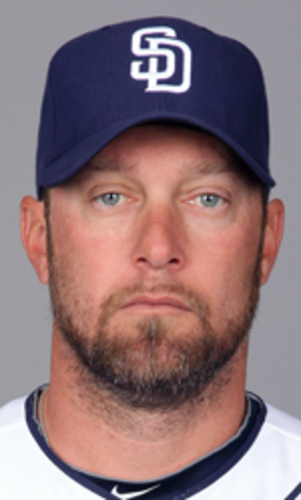 12/02/2014 8:49 AM
Article By: CCBL Public Relations Office
Mark Kotsay (Bourne, 1994) received an early birthday present from the San Diego Padres Monday when he was named to replace Phil Plantier as hitting coach, becoming the 10th man to hold that job since 1999 and seventh since Petco Park opened in 2004.
Kotsay, who turns 39 today, spent last year as a special assistant to Padres' General Manager Josh Byrnes. He retired after 17 major league playing seasons following the 2013 season.
"We're excited to bring Mark on board to our major league staff," said manager Bud Black. "Mark's career as a player, teammate and team leader speaks for itself. His knowledge, work ethic, competitiveness and personality will greatly impact our major league club as well as our entire organization."
Said Kotsay: "I'm fully aware it's a difficult task. It's a role that in some regards is not necessarily rewarding. But this is an opportunity for me. My connections to the game and players I'm going to be leading, it's very close and very near and very fresh. I think that I will have an understanding of what they're going through as players, based on my career and the different roles that I played as on offensive player on different teams, the successes, the failures."
Kotsay will not have to go looking for an assistant. Plantier's No. 2 man, Alonzo Powell, has been retained and will work alongside Kotsay. "I think it's going to work out great," Kotsay said. "Alonzo and I speak the same language. We're very laid-back in our approach. As hitters come to us with ideas, we're hopefully going to implement and hopefully get the most out of their abilities. From my standpoint, we're going to work, we're going to be held accountable, we're going to focus on the group as a whole and teach the individual."
Kotsay, who was taken by the Florida Marlins with the ninth pick in the 1996 First-Year Player Draft out of Cal State Fullerton, put up career totals of .276/.332/.404 with 127 home runs and 720 RBIs over parts of 17 big league seasons.
The left-handed swinging outfielder-first baseman made his MLB debut on July 11, 1997, with the Marlins and played four seasons in Miami before being traded to the Padres on March 28, 2001. He also spent time in Oakland, Atlanta, Boston, Chicago (White Sox) and Milwaukee before re-signing with San Diego in 2012. He retired as a Padre after the 2013 campaign.
Kotsay's best season came with the Oakland Athletics in 2004, when he batted .314/.370/.459 with 15 home runs and 63 RBIs. It was his only .300-plus campaign.
An All-Star outfielder at Bourne in 1994, Kotsay played in 39 games, batting .269 with two home runs, 14 RBIs and 13 stolen bases. He was the starting left fielder for the West Division in its 6-1 All-Star game victory over the West.
-ccbl-