News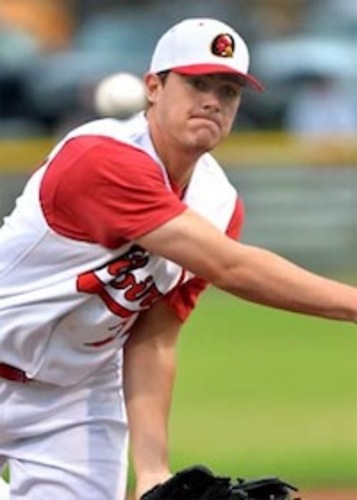 06/15/2015 5:45 PM
Article By:
PITCHER: Mitchell Jordan – Orleans
After emerging from a grueling, record-breaking winter, the Cape Cod Baseball League season is a breath of fresh summer air. As fans are eager to see the latest lineup of prospective major leaguers, players are working hard to make their mark during their time here. Kicking off the Coca-Cola Pitcher of the Week honors is Orleans Firebird Mitchell Jordan (Stetson), whose appearances on the mound during the first week of the season distinguished him from the rest.
Jordan brought the heat on opening day against the Braves, as he struck out five and didn't allow any runs in five innings on the mound. After a few days of rest he came back with a fireball arm Sunday in a one-hit scoreless outing, striking out five to help the Firebirds top the Wareham Gatemen, 1-0.
A native of Longwood, Fla., Jordan pitches for the Stetson Hatters. Jordan stood out during his freshman campaign, finishing the 2014 season third on the team with 50 strikeouts. He continued to show great promise this season, leading the roster in 2015 with a 3.28 ERA.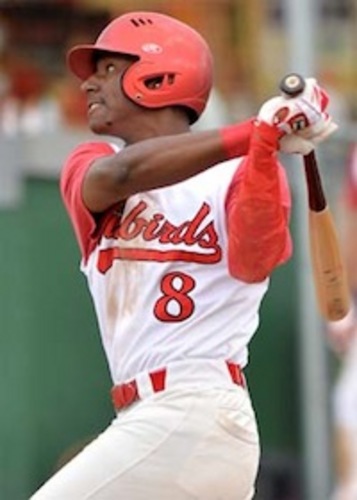 PLAYER: Kyle Lewis – 1B/OF – Orleans
With the first official week in the books, players are hitting the ground running. This week the Firebirds sweep the accolades as Kyle Lewis (Mercer) made some key plays to earned him the year's first Coca-Cola Player of the Week nod.
Lewis was instrumental for the Firebirds in their blowout against Y-D last Friday. Lewis notched three hits, including a double and a homer, to help Orleans top the Red Sox, 12-3. His streak continued to Sunday, where he cracked a home runand scored a run in Orleans' 6-2 victory against Wareham in the opening game of a doubleheader. He leads the league with three home runs in the first week and posted an impressive .409 batting average.
Hailing from Snellville, Ga., Lewis is entering his junior year at Mercer University. Lewis made an impression during his freshman campaign, playing in 42 games and finishing fourth on the team with a .357 batting average. His growth continued into his sophomore year, when the Bears slugger finished with a .367 batting average, racking up 17 home runs and 49 runs.