News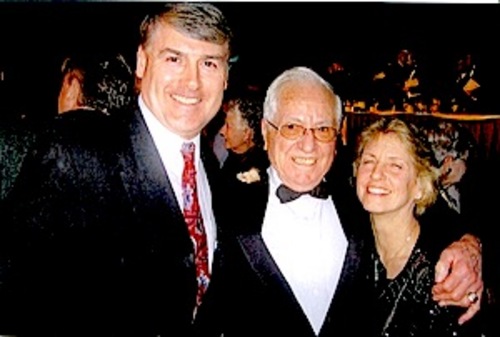 06/21/2015 1:47 PM
Article By: John Garner Jr.
It was an offseason full of sorrow, but also great memories for the Cape Cod Baseball League.
A total of five Cape League Hall of Fame legends passed away during the past six months, including three inducted in the inaugural class in 2000.
The Fab Five included former Cape League and Boston Red Sox public relations director Dick Bresciani, veteran major league scouts Lennie Merullo and Bill Enos, former CCBL Commissioner and President Richard "Dick" Sullivan and former league MVP Art Quirk.
Merullo, who died last month after turning 98, played for Barnstable in the mid-1930s and was part of a three-generation Cape League family that also included his son, Lennie Merullo Jr., and grandson, Matt Merullo, who played in the big leagues until 1996 and scouted for the Arizona Diamondbacks. All three Merullos and another son David also played in the Cape League.
"Being here for my grandfather was special," said Matt Merullo, who helped induct his grandfather into the Cape League Hall of Fame on same date former President George W. Bush was inaugurated in 2000. "This might be another inauguration day in Washington, but I assure you this day is not any more important to President Bush than it is to Len Merullo."
An 18-year-old Merullo played shortstop for an outstanding Barnstable Town Team in 1935, tried out for the Boston Braves earlier that spring and loved to tell the story of meeting aging George Herman "Babe" Ruth in the Braves' locker room.
After attending Villanova, Merullo played for the Chicago Cubs from 1941-48 and was last surviving member of the 1945 Cubs who played in the World Series. After retiring as a player, Lennie served as major league scout for more than 50 years, including more than 25 years with the Major League Baseball Scouting Bureau and was named MLB Scout of the Year in 1990.
Merullo's longtime colleague and friend was Enos, affectionately nicknamed "The Old Bull," who passed away at age 94. Bill played first base for Orleans in 1936 and spent 63 years in professional baseball as a player, manager and major league scout.
Enos played minor league ball from 1939-52, missing the 1942-1945 seasons when he served in World War II. He spent about a third of 1946 and most of 1948 in Class B baseball, the highest affiliation he would reach.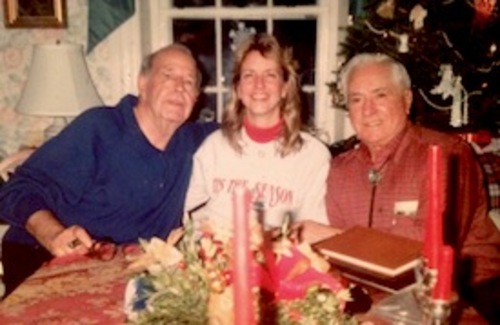 One of the most knowledgeable people when it came to the Boston Red Sox, Cape League or baseball in general, Bresciani, who died at 76, served as CCBL's director of public relations and head statistician from 1967-72, while also sports information director at UMass-Amherst.
Bresh joined the Boston Red Sox as assistant director of public relations in 1972 and later served as director of public relations, media relation director, vice president of public affairs and team historian. He was named to the Red Sox and UMass-Amherst Halls of Fame and Italian American Hall of Fame and served as committee chairman and received the Major League Baseball Award for Public Relations Excellence in 1997.
"Bresh" remained close to CCBL over the years, serving as an invaluable member of the league's Hall of Fame committee and board of directors.
A terrific two-way ballplayer who achieved prominence at Dartmouth, Quirk made one of the most memorable Cape League debuts ever. The diminutive left-hander pitched his first game for Orleans in 1958, struck out 17 and went 3-for-5 at the plate as he led Orleans to an easy victory over Dennis. Two weeks later, he threw a three-hitter and fanned 15.
Quirk's pitching and batting prowess carried Orleans into the playoffs, recording a 9-0 record, 1.12 ERA and league-leading .475 batting average. He signed with Baltimore in 1959 and spent five years in professional baseball, including 1962 as an Oriole and 1963 with the Washington Senators.
After baseball, Quirk embarked on a successful business career, raised a family and earned recognition in Connecticut for tireless volunteer efforts on behalf of many causes.
The personable Sullivan was affiliated with the Cape League for an amazing 42 years, serving in a myriad of capacities including commissioner, president, chairman of the Advisory Council, league director, radio broadcaster, vice president and deputy commissioner.
Dick was executive director of the World Junior Baseball Championships in 1995 and responsible for bringing Team USA to play Cape League All-Stars in 2000, before the largest crowd ever to see a CCBL game, an estimated 10,000 fans and 83 major league scouts.
Sullivan oversaw expansion of three franchises: Hyannis in 1976 and assisted with Bourne and Brewster in 1988. Along with Commissioner Fred Ebbett, Dick was instrumental in the Cape League's switch back to wooden bats in the 1980s.
A proud graduate of Springfield and former dean of students at Hofstra and Cape Cod Community College, Dick played competitive softball into his early '80s and was a major fundraiser with March of Dimes and United Way. He was the founder of WE CAN. He was involved with numerous community organizations and received the prestigious Philanthropist of the Year award in the early 2000s.