News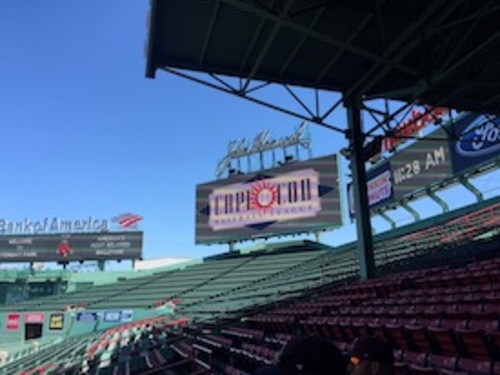 07/01/2015 3:34 PM
Article By:
BOSTON – Sunshine, blue skies, and Fenway Park, the stuff dreams are made of.
On Tuesday, Cape Cod Baseball League players had the opportunity to take the field at Fenway and showcase their skills in front of major league scouts at the league's annual Fenway Park workout.
The day in Boston was a long one. The workout began at 8:30 a.m. and ran until 5:15 p.m. as all 10 teams took the field throughout the day to run drills while scouts representing all 30 MLB teams evaluated the players on the field.
For some players, such as Falmouth Commodores pitcher Andrew Frankenreider of Northern Illinois University, it marked the first appearance on a Major League Baseball field before.
"Just got here this morning and it's been pretty awesome. It's a great ballpark, super nice and I've never been on a major league field before so that's definitely an experience I'll take away," Frankenreider said. "It's been a fun time."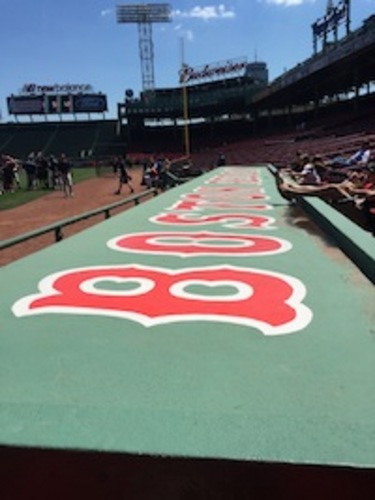 For Bourne Braves catcher Brian Serven of Arizona State, it was exciting to step into the shoes of the major leaguers for a day.
"Coming out here to Fenway its exciting, to be on a field that the big leaguers play on," Serven said. "It's just a great atmosphere here. It's been here for a long time and just to be able to hit out here and do other things that the big leaguers do on a daily basis is a pretty cool feeling. It's just a great experience to be out here at such a great park and atmosphere."
The Brewster Whitecaps' Cassidy Brown, a catcher from Loyola Marymount, had this to say about his time at Fenway: "It's been a good experience. It's pretty cool to be out here you know where the big leaguers play and get to experience Fenway. I'm really enjoying my time and I'm hoping I can take one over the Monster pretty soon."
And it wasn't just a thrilling day for the players. First-year Brewster field manager Jamie Shevchik was excited for himself and his players. "I mean this is a great experience for the kids. You get a chance to work out on hallowed ground. It's impressive for me to be out here on the baseball field. I know these guys are in a little bit of awe, but I think about after five minutes the awe wears off and it's about business. But you can tell and see the smile on their faces and feel the energy.
"This is something that they're never going to forget. Whether they are going to get to play here in the future or not it's an experience that they can always say they got a chance to work out at Fenway."