News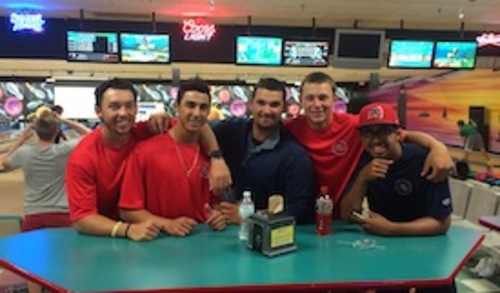 07/05/2015 12:44 PM
Article By: Tori Cotnoir
The Y-D Red Sox and their fans in attendance were treated to a fun night at the lanes last week at the inaugural "Strikes With the Sox" event, hosted by Ryan Family Amusements of South Yarmouth.
Strikes With the Sox featured a wide array of activities for all in attendance. Throughout the evening, fans had the opportunity to bowl with Y-D players, take photographs and receive autographs. In addition, a 50/50 raffle and silent auction took place.
The evening provided a welcome break from the action. There were no scouts, no statisticians, no broadcasters and no pressure.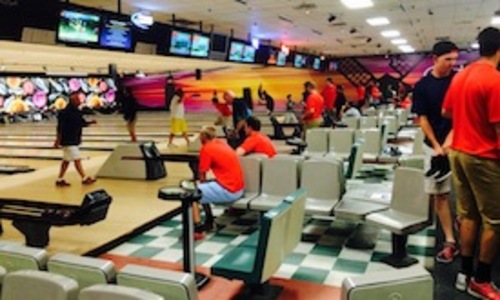 When players were asked about the highlights of the night, here were some responses.
"Playing Candle(pin) … I didn't even know this existed"
–
Connor Wong
(Houston)
"Sharing stories and more importantly seeing how competitive my teammates really are."
–
Luke Bonfield
(Arkansas)
"Watching Luke (Bonfield) embarrass himself."
–
Nathan Rodriguez
(Arkansas)
For Y-D field manager Scott Pickler, it was a particularly fun evening spent with close family friends from California, who were visiting at the time.
Everyone on hand seemed to enjoy watching the baseball players having fun, sometimes missing the lane completely and joking around with their teammates all the while.