News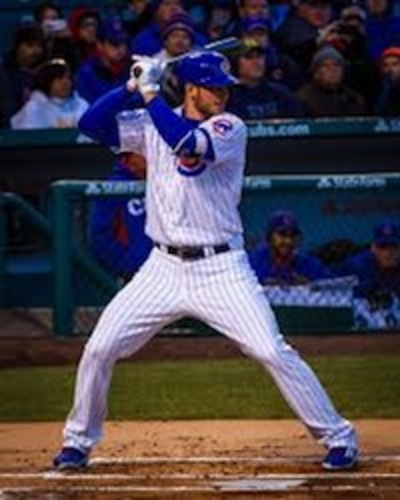 07/12/2015 7:41 AM
Article By: Tori Cotnoir
What do the 2015 Major League Baseball All-Star game and the Cape Cod Baseball League have in common?
An impressive 14 Cape League alumni will be participating in this 86th midsummer baseball classic, slated for Tuesday, July 14, at Great American Ballpark in Cincinnati. The game will be televised nationally on FOX and coverage begins at 7 p.m. Perhaps even more impressive is the fact that three of the eight players selected for the popular Home Run Derby (Monday, July 13, 8 p.m., ESPN) are Cape League grads as well.
Outside of the All-Star pitching rotation, three of the 16 starting players representing the American and National Leagues have roots to the CCBL: Toronto third baseman Josh Donaldson (Harwich, 2006); San Francisco catcher Buster Posey (Y-D, 2006-07); and Cincinnati third baseman Todd Frazier (Chatham, 2005-06).
This will mark the second MLB All-Star appearance for Donaldson and Frazier and the third for Posey. Donaldson enters the All-Star game batting .295 with 21 homers and 60 RBIs. Posey is pounding out a solid .303 batting average and Frazier a respectable .281 with 25 home runs and 55 RBIs.
Frazier and Donaldson will join the Chicago Cubs' Kris Bryant (Chatham, 2011) as the three CCBL players participating in Home Run Derby.
Bryant, a rookie, is batting .272 with 12 homers and 50 RBIs. His longest home run this season traveled 477 feet while Donaldson and Frazier have blasted long balls beyond 430 feet this season.
Of the major league pitchers selected this year to the All-Star teams, the Cape League has four on the American League roster. On the mound will Chicago White Sox ace Chris Sale (Y-D, 2009), who will be playing in his fourth All-Star game. MLB All-Star newcomers include Tampa Bay right-hander and CCBL All-Star Brad Boxberger (Orleans, 2007; Chatham, 2008) and Houston left-hander Dallas Keuchel (Wareham, 2005).
Rounding out this year's CCBL players participating in their first MLB All-Star game are Cleveland second baseman Jason Kipnis (Cotuit, 2008); Los Angeles Dodgers catcher Yasmani Grandal (Brewster, 2008); Colorado second baseman DJ LeMahieu (Harwich, 2008); San Francisco second baseman Joe Panik (Y-D, 2010); and the Arizona duo of shortstop Brandon Crawford (Orleans, 2007); and outfielder A.J. Pollock (Falmouth, 2008).
Not to be outdone by these younger players, veteran New York Yankees first baseman Mark Teixeira (Orleans, 1999) of the New York Yankees will be on hand as a reserve player for the American League.
Here's the complete list of All-Star and Home Run Derby participants with Cape League ties:

AMERICAN LEAGUE
Pitchers
RHP: Brad Boxberger, Tampa Bay (Orleans, 2007; Chatham, 2008)
LHP: Dallas Keuchel, Houston (Warehamm 2007-08)
LHP: Chris Sale, Chicago White Sox (Y-D 2009)
Starters
3B: Josh Donaldson, Toronto (Harwich, 2006)

Reserves
1B: Mark Teixeira, N.Y. Yankees (Orleans, 1999)
2B: Jason Kipnis, Cleveland (Cotuit, 2008)
NATIONAL LEAGUE
Starters
C: Buster Posey, San Francisco (Y-D, 2006-07)
3B: Todd Frazier, CIncinnati (Chatham, 2005-06)

Reserves
C: Yasmani Grandal, L.A. Dodgers (Brewster, 2008)
2B: DJ LeMahieu, Colorado (Harwich, 2008)
2B: Joe Panik, San Francisco (Y-D, 2010)
3B: Kris Bryant, Chicago Cubs (Chatham, 2011)
SS: Brandon Crawford, San Francisco (Orleans, 2007)
OF: A.J. Pollock, Arizona (Falmouth, 2008)

Home Run Derby
Todd Frazier, Cincinnati (Chatham, 2005-06)
Josh Donaldson, Toronto (Chatham 2005-06)
Kris Bryant, Chicago Cubs (Chatham, 2011)