News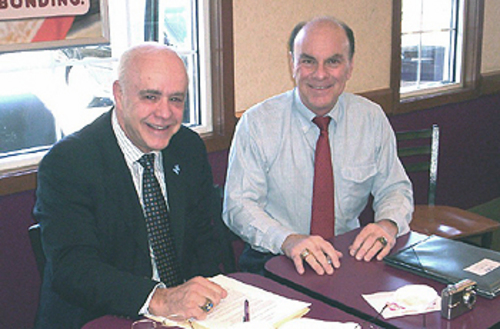 02/13/2018 2:15 PM
Article By: CCBL Public Relations Office
Each year the Cape Cod Baseball League is fortunate to have great partners that truly aid in their success. The College Baseball Umpires Assigning Organization (CBUAO) is one that has allowed us to have a more consistent umpiring model. It has been proven over the last 10 seasons to give us better results and have more effective and smooth game of play. With this, the league is happy to announce their extension of this partnership through 2027.

Commissioner Paul Galop states, "We firmly believe that the CCBL has the best and most professional umpires for collegiate summer baseball in the country and are delighted that we have extended our current agreement with the College Baseball Umpires Assigning Organization (CBUAO) through the 2027 season. Since 2007 we have enjoyed the expertise of the CBUAO and we are extraordinarily grateful for this relationship. CCBL Senior Deputy Commissioner Sol Yas and CBUAO CEO Nick Zibelli have done a masterful job in creating and enhancing this wonderful relationship."

Senior Deputy Commissioner Sol Yas also states, "The Cape Cod Baseball League attracts the finest college players in the country, and we believe we do the same with our officials. The College Baseball Umpires Assigning Organization (CBUAO) President Nick Zibelli has assembled a group of talented and experienced officials from New England, New York, New Jersey, Pennsylvania and the Mid-Atlantic states. Since 2007, the CBUAO has provided the CCBL with dependable and skilled officiating. I'm confident that the CBUAO will continue to meet our expectations in the 2018 season and beyond."

With the above statements, it just highlights the importance of this partnership and the excitement to continue this partnership. The CBUAO is also excited for this partnership.

"The relationship between the umpires and the Cape Cod League is one of partnership and mutual respect. The bond between our organizations has never been stronger. It is an honor to be associated with all the fine people who make the Cape Cod Baseball League the premier summer college league in the United States. To be rewarded with a contract extension through 2027 is humbling, and on behalf of the umpires, I thank President Sturtevant, Commissioner Galop, Director of Officiating Sol Yas, and all those who recognize the hard work and commitment of our fine umpiring staff, "says CBUAO President Nick Zibelli.

With 119 days left to the first pitch of the 2018 season, this truly kicks off a great season.