News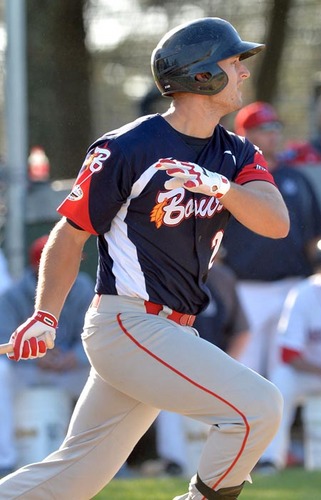 07/14/2018 5:10 PM
Article By: CCBL Public Relations Office
Our 3rd Blast player of the week is Spencer Brickhouse from Bourne.
Spencer's notable Blast Metrics:
123 swings on Blast sensor this week
Good bat speed (High of 73 mph)
Ideal Attack Angle (Avg of 10 degrees)
Good Body Rotation (Avg of 41%)
Blast Takeaways:
Good bat speed and ideal attack angle correlate well to Spencer's league leading 20 RBI's. This week's highlight was his 1-for-3, 1 HR & 2 RBI night against Falmouth on 7/8/18.
For more information on Blast motion metrics, click the link below for more info: http://go.blastmotion.com/l/331711/2018-06-28/6s2hs