News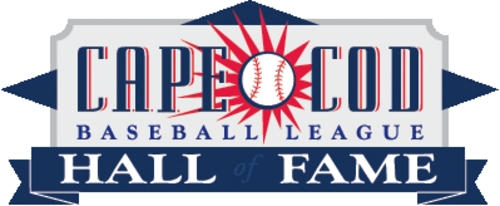 09/21/2018 4:48 AM
Article By: CCBL Public Relations Office
The 2018 Cape Cod Baseball League Hall of Fame Induction Ceremony will be held December 1, 2018 at the Chatham Bars Inn. We have sold out tickets.
2018 Inductees
Arthur "Ace" Adams
Barbara Ellsworth
Peter Gammons
Craig Hansen
John Schiffner
Mark Sweeney
___________________________________________
2018 Inaugural Peter Gammons Award of Excellence and Distinction
Christina-Taylor Green
Arthur "Ace" Adams, Falmouth

The Michigan hurler played three years in Cape League from 1972-74 and was League All-Star in '73, tying modern-era record with l1 complete games. Selected Big Ten Pitcher of the Year and played in Pittsburgh organization, Adams began 42-year coaching career at Bentley, Harvard, Dartmouth, Brandeis and Michigan before switching to pro ball. Served as assistant at Falmouth, Chatham and Cotuit. Managed Falmouth in 1992-93 where he coached future CCBL Hall of Famer Darin Erstad, League MVP in 1994. From 1984-86, he worked for Boston as batting practice pitcher. Adams worked in minor leagues for Red Sox, Montreal, Florida, St. Louis and Houston. He joined Detroit organization in 2016, coaching Connecticut Tigers of Class A NY-Penn League. One of most colorful characters to play and coach in Cape League, Ace's father also played on the Cape and met Ace's mom at old Falmouth Heights Field. He was elected into Western Massachusetts Hall of Fame in 2018 and lives in Longmeadow, Mass., with wife, Wendy, and daughter, Abigail, a student at Bentley.

Barbara Ellsworth, Yarmouth-Dennis and Harwich
Barbara Ellsworth joined Yarmouth-Dennis Red in 1978. During her 34 years with Red Sox, she was President, VP, Housing Coordinator and GM. During the 1984 season, when the former executives of the Red Sox left the organization, so Mrs. E, as the GM and Fred Ebbett managed to find local fields to play 22 "home" games. Mrs. E was CCBL Executive Board member and has coordinated several CCBL All-Star Game festivities including scout liaison and two Cape League All-Star Teams which played against Team USA. She assisted CCBL Try-Outs and served as Merchandise Manager for World Jr. Baseball Tournament held on the Cape and Fenway Park. Throughout her years with the Cape League, she has hosted 153 players including 12 current and former MLB players. In 2013, she became involved with Harwich Mariners, for whom she has continued to host players, including four whose fathers she hosted when they played in CCBL (Biggio, Bordick, Mulry and Dana). In 2017, she hosted son of the first player she ever hosted, in 1979. Mrs. E has two sons, Mark and Kent and daughter, Meaghan, as well as six grandchildren and seven great-grandchildren. Mrs. E will be inducted into 2018 CCBL Hall of Fame by 2011 Y-D Red Sox player Robert Benincasa (Florida State).

Peter Gammons, Cape League contributor

A renowned American sports writer and media personality, Gammons has been key contributor, supporter and friend of the Cape Cod Baseball League for five decades. He began his career at The Boston Globe in 1969 covering the Boston Red Sox for many years. His Sunday baseball column in the Globe was highlighted by his encyclopedic knowledge and the fact that he seemingly knew every player, manager, and executive in baseball.

A native of Groton, Mass., Gammons attended University of North Carolina-Chapel Hill. His lengthy resume also includes lead baseball columnist for Sports Illustrated, columnist for The Sporting News covering the American League, and author of numerous baseball books. As an in-studio analyst, Gammons has appeared on ESPN's Baseball Tonight, Sports Center, ESPNEWS, ESPN Radio, and as field-level reporter for Sunday Night Baseball. He later joined MLB Network, MLB.com and NESN as an on-air and online analyst. Recipient of numerous awards, including National Baseball Sportswriter of the Year in 1989, 1990, and 1993, the Cape League will present the Peter Gammons Award in his honor. He won the J.G. Taylor Spink Award from the Baseball Hall of Fame in 2004. A musician, Gammons released an album titled Never Slow Down, Never Grow Old in 2006.

Craig Hansen, Harwich

The hard-throwing closer from St. John's played for Harwich Mariners in 2004 where he posted a 1-1 record with 10 saves and a perfect 0.00 ERA, with 41 K's in 22.1 IP. He was named East Division All-Star reserve and 2004 All-League Team. The Glen Cove, N.Y., native was drafted in first round (26th overall) by the Boston Red Sox in 2005, after completing his summer saves, compiling 85 K's in 64 IP and was named First Team All-American by Baseball America. While he spent much of his career in the minors, he made it to the Big Show with the Red Sox (2005-06, 2008) and Pittsburgh Pirates (2008-09). Hansen was drafted in 2005 and quickly made his MLB debut Sept. 19, 2005 with Boston. The 6'5" Hansen was clocked at 97-98 miles per hour with his fastball and featured a hard slider.

John Schiffner, Chatham

The Providence graduate stepped down last summer after 25 years managing Chatham. Schiffner guided the Anglers to two CCBL championships, six East titles, 15 playoffs and 541 regular season wins before retiring after 2017. From 1978-82, Schiffner served as assistant for Chatham and scout with Montreal until 1988. He returned to Chatham in 1990 as assistant under Manager Rich Hill until being named manager July 7, 1993. Schiffner has coached and managed close to 1,000 players, including 39 first round draft picks and 125 Major Leaguers, including Evan Longoria, Andrew Miller and Kris Bryant. He served as coach of Plainfield HS from 1978-2011, guiding team to state tournaments in 31 of his 33 years. In 2001, Schiffner was named ABCA, District I, Div. III National HS Coach of the Year and in 2000, honored as Connecticut HS Baseball Coach of the Year. While at Providence, Schiffner captained baseball team and played with Harwich Mariners from 1974-76. He's currently assistant coach at U. Maine/Orono. Schiffner, who lives with wife, Martha, in Harwich, was named to Connecticut High School Coaches Association's Hall of Fame.


Mark Sweeney, Chatham and Yarmouth-Dennis

The sweet-swinging Maine product enjoyed three summers on the Cape from 1988-90, winning playoff MVP in '89, batted .310 with four homers and 24 RBI in 1990 and led Don Reed's Y-D squad to back-to-back CCBL titles in 1989-90. The Holliston, Mass. native was recipient of CCBL's Sportsmanship Award and drafted by California after being named ECAC and America East Player of the Year as senior in 1991 when he hit .384 with 23 homers, 80 RBI and 22 stolen bases for UMO. Sweeney embarked on a 13-year career with seven teams in National League, where he hit .254 with 42 homers and 250 and finished second all-time in MLB pinch hits (175) behind Lenny Harris (212) and first in career pinch RBI (102). Sweeney is baseball correspondent for San Diego Padres telecasts on Fox Sports San Diego and studio analyst for FOX and FOX Sports 1. Sweeney lives in San Diego area with wife, Cindy, with a son and two stepdaughters.