News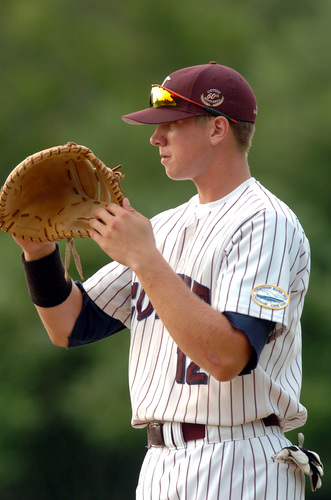 01/08/2021 5:56 AM
Article By: Ethan Kagno


Justin Smoak, who was the 2006 Cape Cod League Most Valuable Player with the Cotuit Kettleers, recently signed a contract worth roughly $6 million, plus incentives, with the Yomiuri Giants. A part of the Nippon Professional Baseball League in Japan, the Giants have been known to sign former Major League ball players such as Rubby de la Rosa, Hishaki Iwakuma, Gerardo Parra, Gabe Kapler, and perhaps most notably, Hideki Matsui.

Smoak enjoyed a career best 38 home runs (tied for 8th in the American League) in his breakout 2017 campaign with the Toronto Blue Jays, where he also became an All-Star for the first time. In addition to his 2006 MVP honors with the Cotuit Kettleers, he hit .286 with 11 home runs and 27 runs batted in. During the 2006 season, the CCBL witnessed many other talented hitters who would go on to have long and successful careers in the MLB such as Matt Wieters (Orleans), Josh Donaldson (Harwich), and Buster Posey (Yarmouth-Dennis).

Another player who is going to Yomiuri is star Japanese pitcher Tomoyuki Sugano who posted a 14-2 record, alongside a 1.97 ERA, 0.88 WHIP, and 131 strikeouts in 137.1 innings, with the NPB's Giants. The 31-year old failed to sign with an MLB team before his appointed posting window expired yesterday. According to ESPN's Jeff Passan, teams interested in Sugano included the Boston Red Sox, New York Mets, San Diego Padres, San Francisco Giants, and Toronto Blue Jays. However, it is likely Sugano will look to give it another shot in the MLB. Clauses in his contract with the Yomiuri Giants will let him test free agency prior to the 2022 MLB season.