News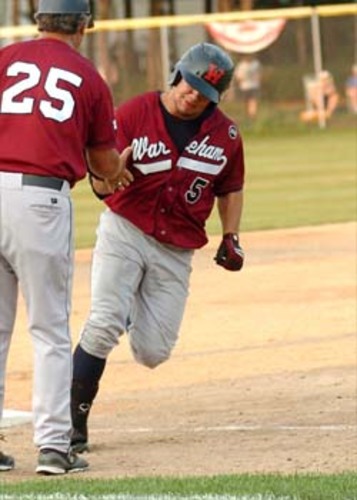 01/14/2021 4:55 AM
Article By: Ethan Kagno


Former Wareham Gatemen standout, Kyle Schwarber, signed a one-year, $10 million deal with the Washington Nationals late last week. Known for his powerful approach at the plate, Schwarber helped the Gatemen take home a league championship in 2012 and eventually went on to win playoff MVP. That season, Schwarber batted an impeccable .343 average with 38 runs batted in, good enough for third in the Cape League. 'Schwarbs' was inducted into the Cape Cod Baseball Hall of Fame in 2019. The fourth overall pick in the 2014 MLB Draft spent six seasons with the Chicago Cubs where he totaled 121 home runs.

The Nationals have been quite active in pursuing new talent, recently acquiring power hitter Josh Bell from the Pittsburgh Pirates. Now, pairing Schwarber with Bell creates a compelling one-two punch in the middle of the lineup. Not to mention, one of the games most promising young stars in Juan Soto remains a nightmare to pitch against. The move, by Nats' GM Mike Rizzo, reunites Schwarber with manager Dave Martinez, who coached him while with the Chicago Cubs from 2015 to 2017.

Originally a catcher, Schwarber has found success playing primarily in left field in recent years. Additionally, if the MLB is to rule that the universal DH will return for another season, Schwarber will see plenty of opportunity for playing time. For this upcoming season, the Nationals have yet again put together a formidable team behind one of the best pitching staffs in baseball. The 2019 MLB champions are poised to emerge from the competitive NL East, where they will then set their sights on winning a second ring in franchise history.