News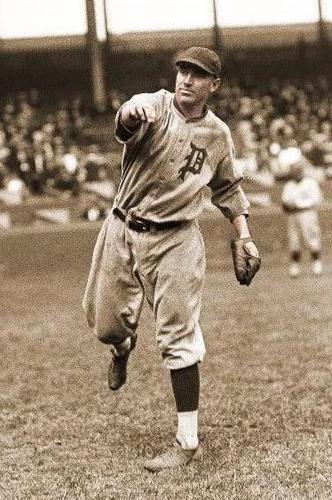 05/20/2021 4:13 AM
Article By: John Garner Jr.
During post-World War I summer of 1919, Harold "Pie" Traynor ventured to the Cape to play summer ball from his hometown Somerville, Mass., for two different teams, the Falmouth Townies and Oaks Bluff on Martha's Vineyard.
Traynor was born in Framingham, MA, and received his nickname as a child in Somerville as he frequented a grocery store and often asked for pies. Store owner called him "Pie Face", later shortened to Pie by his friends.
During that fateful 1919 summer, Traynor remained red-hot especially on the mainland, hitting .447 for Falmouth (combined .322) and opened eyes of scouts, particularly the Pittsburgh Pirates, who signed and assigned him to Portsmouth (Va) and Birmingham in minors and played 17 games with Pirates at shortstop at age 21.
After becoming the Pirates starting third baseman in 1922, Traynor led Pittsburgh to 1925 World Series title over the Washington Senators, hitting .320 with six homers and 104 RBI and batted .346 in the Series including a homer against Walter "Big Train" Johnson, considered by many the greatest pitcher ever.
The Pirates won NL Pennant again in 1927 when Traynor hit .342 with five homers and 106 RBI, but lost the Series to "Murderers Row" Yankees of Babe Ruth and Lou Gehrig. In 1928, Pie hit .337 with 124 RBI and batted .356 in 1929 and career-high .366 in 1930.
Traynor was voted to play in first two All-Star Games in 1933 (reserve) and in 1934 (starter) as third baseman for NL in first year as Pirates player-manager. He retired as player after 1937, but continued as Pittsburgh manager until 1939, when he became a scout and in 1944 as sportscaster for 21 years.
The hard-hitting Traynor (1898-1972) was major league player, manager (1934-39), scout and radio broadcaster. He played his entire MLB career from 1920–1937 as a third baseman with Pittsburgh Pirates. He was inducted into Baseball Hall of Fame in 1948.
In a 17-year MLB career, Traynor played 1,941 games, compiled 2,416 hits for a.320 career batting average, 58 home runs, 1,273 RBI and .362 OBP. He retired with a .946 fielding pct.
Traynor was considered the best fielding third baseman of his era, leading NL in assists and double plays three times and putouts seven times. His 2,289 putouts ranks fifth among third basemen. His 1,863 games at third base was record that stood until 1960 when surpassed by Eddie Yost. Traynor is only player to steal home in All-Star Game.
Following World War II, Traynor was cited as greatest third baseman in MLB history by The Sporting News and several other national publications. In recent years, modern-era third basemen Eddie Mathews, Brooks Robinson, Mike Schmidt, Wade Boggs, Chipper Jones and George Brett have challenged his standing, but he still has second highest career batting average (.320) behind Boggs (.328) of any third baseman in history.
In 1969, Traynor was named third baseman on MLB's All-Time team and threw out first pitch in Game 3 of 1971 World Series between Orioles and Pirates. He died following year at 73 and his number 20 was retired by the Pirates.
Pie was inducted into the Cape League Hall of Fame in 2009 with two grand nieces accepting his plaque from David Proctor, co-author of "Pie Traynor – A Baseball Biography.
.