News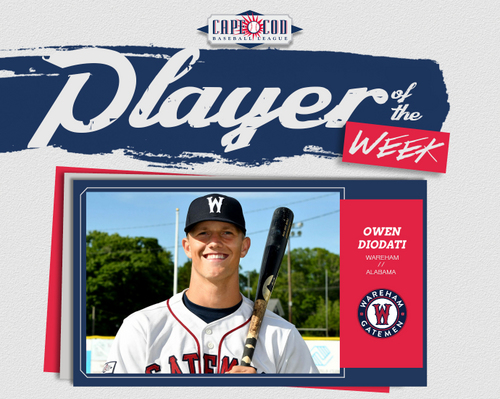 06/29/2021 4:46 AM
Article By: Ethan Kagno
Player of the Week - Owen Diodati (Alabama): Wareham Gatemen, Outfielder

Owen Diodati went 9-20 (.450 AVG) with three home runs and nine runs batted in during his first week on the Cape. The 6'3", 215 lb lefty reached base safely in all but one game, with multi-hit efforts in four of the first five games he played. During the 2021 collegiate season, Diodati was second on the Crimson Tide in home runs (11) and was tied for second in RBI (40).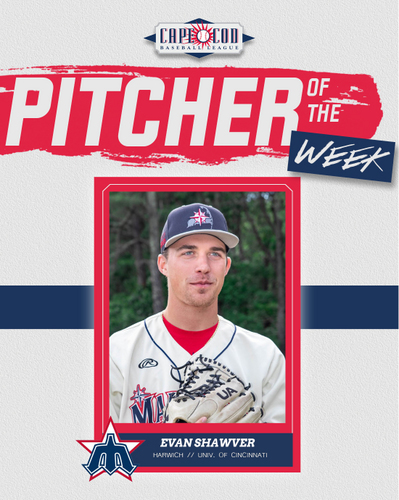 Pitcher of the Week - Evan Shawver (Cincinnati): Harwich Mariners, Pitcher

Evan Shawver pitched six strong innings in his first start of the 2021 season. He held the Yarmouth-Dennis Red Sox scoreless, while scattering 3 hits, walking none and striking out 10. 10 K's would have been a new season high for Cincinnati in 2021, a year where Shawver went 3-1 with a 2.72 ERA in nine starts. to watch moving forward.