News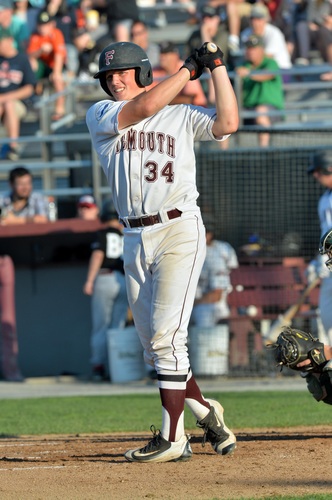 07/17/2021 4:20 AM
Article By: Ethan Kagno
The MLB All-Star break had everything, from baseball's top prospects showcasing their promising skill sets, to new home run derby records, and All-Stars dazzling on the diamond. As we took a brief pause from the MLB regular season, many former Cape Leaguers not only represented their respective teams, but also reminded everyone how deeply embedded the CCBL is in baseball as a whole.
All-Star Futures Game
The SiriusXM All-Star Futures Game kicked the festivities off, as the club's top prospects played in an American League vs National League exhibition. Nine former Cape League players headlined the event which included former No. 1 overall picks Adley Rutschman (Baltimore No. 1 prospect/MLB No. 2 prospect) who played for the Falmouth Commodores in 2017, and Spencer Torkelson (Detroit No. 1 prospect/MLB No. 3 prospect) who was a member of the 2018 Chatham Anglers squad. The former Oregon State catcher started for the AL and walked in his second at-bat which would conclude his afternoon. Meanwhile, Detroit's top Tiger prospect reached base safely in both of his plate appearances. He singled, walked, and scored a run after starting at the hot corner for the American League side.
Out of the AL West, Los Angeles Angels No. 2 prospect (MLB No. 57) Reid Detmers showed why he was deserving of being selected 10th overall in the 2020 MLB Draft as the former 2018 Brewster Whitecap struck out both of the batters that he faced in his brief appearance.
On the National League squad, 2019 Orleans Firebirds left-hander Jake Eder (Miami No. 22) came in relief to start the seventh inning. The Miami Marlins 2020 4th round selection struck out Houston Astro prospect, Pedro León before surrendering a base hit to Riley Greene, of the Detroit Tigers organization.
One of the more intriguing prospects in the Future Game was former Wareham Gatemen, Cade Cavalli (Washington No. 1/MLB No. 77). The Nationals 22nd overall pick in 2020 shined on the mound as he threw pure heat. According to MLB Pipeline, the flamethrower "threw the 15 hardest pitches of the game -- and 19 of the top 20 -- including three straight over 100." Despite walking two batters, Cavalli sat down a couple of AL East top prospects in Jeter Downs (Boston No. 1/MLB No. 35) and Jasson Dominguez (New York No. 1/MLB No. 24). A teammate of Cavalli's in 2018 with Wareham, infielder Bryson Stott (Philadelphia No. 2) reached base safely twice in his two at-bats for the NL.
From the NL Central, another Wareham Gatemen (2016) in Ethan Small (Milwaukee No. 4) closed out the game in the National League's 8-3 victory. In ⅔ of an inning, the former Mississippi State Bulldog struck out Jasson Dominguez (New York No. 1/MLB No. 24) and Julio Rodríguez (Seattle No. 2/MLB No. 5).
Los Angeles Dodger second baseman prospect Michael Busch (Los Angeles No. 3/MLB No. 81), who played for Chatham in 2018, subbed into the game as a defensive replacement before nailing a single with a near 100 mph exit velocity in his sole at-bat.
Perhaps the greatest performance of the day came from 2018 Cotuit Kettleer, Michael Toglia (Colorado No. 3). The Spokane Indians (High-A affiliate) launched a 444-foot home run in front of the hometown crowd at Coors Field. After the two-run blast, the NL went on to score three more runs, making it 5-0 in the third inning.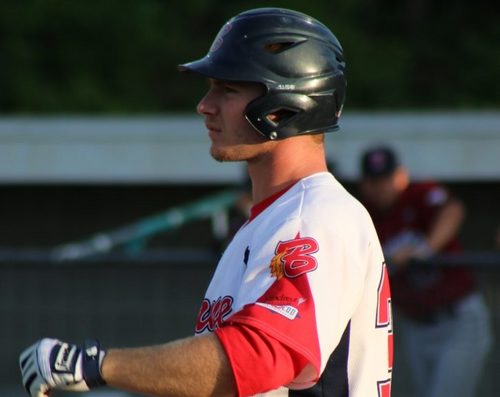 MLB Home Run Derby
Pete Alonso (2015 Bourne Braves) faced off against Trey Mancini (2012 Harwich Mariners) in the final round of the 2021 MLB Home Run Derby on Monday. Alonso set a new first round derby record with 35 home runs in his first round match-up against Royals veteran, Salvador Perez. Alonso then overcame the hometown crowd's favorite, Trevor Story before meeting Mancini in the final round. Mancini was diagnosed with Stage 3 colon cancer back in March of 2020 and had surgery to remove a malignant tumor just a few days later. Mancini went through chemotherapy until September and as things got better, he was determined to get back onto the diamond. Eventually, the Baltimore Oriole made it back to the O's starting lineup in April. Now, Mancini was mashing dingers at Coors Field in front of an appreciative crowd. The former Notre Dame standout had 57 balls leave the park that night, but it was not enough to overcome Pete Alonso's 74. The "Polar Bear" won his second straight Home Run Derby title and could definitely have some stiff competition next year if he decides to defend it.
MLB All-Star Game
On Tuesday night, everyone's favorite MLB mid-summer classic came back after a one year hiatus due to the pandemic. For the American League, former Cape Leaguers included Aaron Judge (2012 Brewster Whitecaps), Whit Merrifield (2009 Chatham Anglers), Mike Zunino (2011 Yarmouth-Dennis Red Sox), Jared Walsh (2013 Cotuit Kettleers), Andrew Kittredge (2010 Orleans Firebirds), and Matt Barnes (2010 Wareham Gatemen). In the National League, players such as Max Muncy (2010 Wareham Gatemen), Justin Turner (2005 Yarmouth-Dennis Red Sox, Jake Cronenworth (2014 Orleans Firebirds), Kris Bryant (2011 Chatham Anglers), Bryan Reynolds (2015 Orleans Firebirds), Chris Taylor (2011 Yarmouth-Dennis Red Sox), and Corbin Burnes (2015 Orleans Firebirds), all performed in front of tens of thousands of fans looking for their favorite players to put on a show. In the end, the American League claimed their eight consecutive All-Star Game victory in a 5-2 win against the NL.