News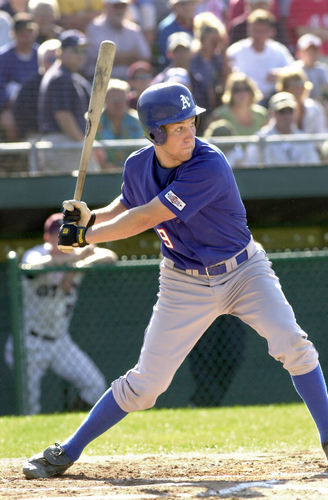 07/29/2021 3:54 AM
Article By: Ethan Kagno


With the 2020 Olympics from Tokyo already underway, baseball is back for the first time since the 2008 Beijing Games. That year, South Korea took home the gold, with Cuba finishing as the runner up, and the United States settling for the bronze. Now, six new rosters will compete for all the glory, with the US poised to get back on top of the baseball world. The qualifying teams include the Domincan Republic, Israel, Japan, Mexico, South Korea, and the United States. The opening round kicked off on Tuesday, with Japan knocking off the Dominican Republic 4-3 in the first game of opening round action.

There are 10 players and coaches who are represented across two of the six participants in this year's Olympics. Members from Team USA include Eric Filia (2013 Yarmouth-Dennis Red Sox), Todd Frazier (2005/06 Chatham Anglers), and Joe Ryan (2015 Orleans Firebirds). Coach Jerry Weinstein is currently the Head Coach for the Wareham Gatemen and previously managed Israel in the 2017 World Baseball Classic, where he went a combined 7-2 overall in qualifying and tournament play. Darren Fenster, the third-base coach for Team USA, played for the Cotuit Kettleers in 1998 and then 10 years later, returned to the Cape League where he became an assistant coach for Orleans. He is currently a coach in the Boston Red Sox organization.

Perhaps the most notable name on this list of American's is former Pittsburgh Pirates infielder, Todd Frazier. During his Major League Baseball career, the "Toddfather'' was a National League All-Star twice with the Cincinnati Reds in back to back years; the latter year in 2015 which was the same season he took home the Home Run Derby hardware in front of his home crowd at Great American Ball Park. Prior to his MLB career, in 2005, Frazier found great success with Chatham, batting .270 with five home runs, 27 runs batted in, and led the Cape League with triples (5). His Anglers teammate, Evan Longoria, tied him for the league lead in extra base hits (16) and edged Frazier in slugging percentage by a mere 20 points.

Although Frazier is currently an MLB Free Agent, he'll look to fill a veteran role while donning the Stars and Stripes. His presence on the field and in the clubhouse could pay massive dividends into helping the development of younger talent on the roster, such as Triston Casas (Red Sox #1 prospect), as well as bringing home gold -- which would be the first time since the 2000 Sydney Games.

Team Israel is loaded with former Cape League talent, represented by five players that include: Jake Fishman (2016 Wareham Gatemen), Alex Katz (2014 Chatham Anglers), Jon Moscot (2011 Hyannis Harbor Hawks), Ben Wanger (2018 Chatham Anglers), and Zack Weiss (2011 Yarmouth-Dennis Red Sox).

Jake Fishman, a local from Sharon, MA appeared in one start for the 2016 Wareham Gatemen; a game in which he pitched five innings, struck out three and allowed just one hit in a 6-3 win against Yarmouth-Dennis.

Former Hyannis Harbor Hawk, Jon Moscot was outstanding during his stint on the Cape in 2011. His 46 strikeouts were tied for second in the league as he posted a 2.90 ERA, 1.11 WHIP, and won a playoff game against Falmouth that Summer.

All of the aforementioned Cape League alumni will be playing against each other while honoring their nation's colors when Israel hosts the United States in Group B action on Friday morning at 6:00 AM EST.