News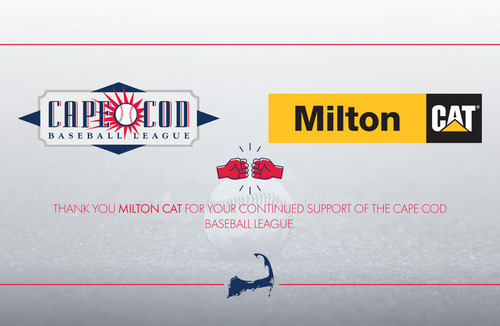 10/01/2021 4:55 AM
Article By: CCBL Public Relations Office
We are extremely grateful to Milton CAT for its generous, ongoing support.
Established in 1960, Milton CAT is the northeast's leading provider and servicer of new and used Caterpillar machines, including engines, generators, technology, and other parts. The company employs over 1,000 people, and continues to grow. There are twelve locations in the region, including one in Wareham.
If you or someone you know is looking for career opportunities with a great company that has local roots, Milton CAT is hiring. They have a variety of positions available In Sales, Service, Warehousing, and Administration. You can find more information about working for Milton CAT on their career page: www.miltoncat.com/careers
Thank you again, Milton CAT, for supporting the CCBL in 2021. With your generous help this year, baseball came back to the Cape!