News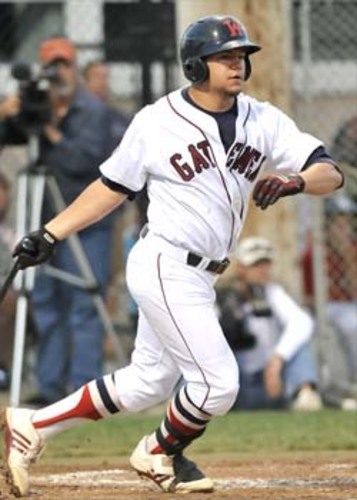 10/06/2021 3:55 AM
Article By: Josh Schwam
The 2021 Major League Baseball Playoffs got underway last night with the Boston Red Sox defeating the New York Yankees 6-2 in the American League Wild Card Game. A total of six Cape League alumni appeared in the game.
Boston Red Sox
Kyle Schwarber (Wareham 2012) – Schwarber was crucial for the Red Sox in their victory, going 1-3 with a walk and a loud solo home run in the third to push Boston's advantage to 3-0.
Kevin Plawecki (Hyannis 2011) – Plawecki started at catcher and went 1-2.
Bobby Dalbec (Orleans 2015) – Dalbec was the starting first baseman and went 0-3.
Garrett Whitlock (Chatham 2016) – Whitlock got the hardest three outs of the game, pitching the ninth in a non-save situation. He secured the victory after allowing one run.
Cape League alums who made the Wild Card Roster but did not appear in the game for Boston were Matt Barnes (Wareham 2009/10), Adam Ottavino (Harwich 2005), Garrett Richards (Cotuit 2007) and Connor Wong (Bourne 2016).
Jason Varitek was on Hyannis in 1991 and 1993 and is the Game Planning Coordinator. Lastly, Reed Gragnani was with the Firebirds organization in 2012 and is the Assistant Hitting Coordinator.
New York Yankees
Aaron Judge (Brewster 2012) – The Yankee star hit third and started in Right Field for New York. He went 1-4.
Chad Green (Bourne 2011/12) – Green inherited two runners with out in the seventh inning and finished his night after 1.2 innings, giving up one hit and no earned runs.
The lone Cape League alum who made the Wild Card roster but did not appear in the game for New York was Michael King (Hyannis 2015).
Yankee Manager Aaron Boone played for Orleans in 1993 and Pitching Coach Matt Blake served the Y-D Red Sox in the same capacity in 2015.