News
01/26/2022 10:55 AM
Article By: Joe Koetters
After a pair of tremendous years in 2019 and 2020, it is no secret that DJ LeMahieu regressed last season. LeMahieu hit just as many home runs in 2020 across 50 games as he did in 2021 across 150 games (10). Also, LeMahieu's average dropped from .364 to .268 in only a year and his runs doubled from 41 to 81 over triple the games. Not many people were expecting this drastic drop off from a player who finished top 4 in MVP voting in both 2019 and 2020.
To begin, it is important to understand what could have caused this sudden decline. If you look at the numbers, you can see that strikeouts went from 90 to 94 from '19 to '21, walks went from 46 to 73, and hits went from 197 to 160. Nothing drastically changed other than a decrease in hits and an uptick in walks.
However, the decrease in hits could've been impacted by the baseballs. Amid reports that the MLB baseballs were altered in 2021, we saw a reduction in the astronomical number of home runs that were being hit across the league. That is exactly what happened to LeMahieu. As seen by the screenshots from BaseballSavant (19 on the top, 21 on the bottom), LeMahieu was taking advantage of the short porch in right field at Yankee Stadium. In 2021 however, balls were not leaving the yard anywhere for LeMahieu and until the balls return to normal, this might not change.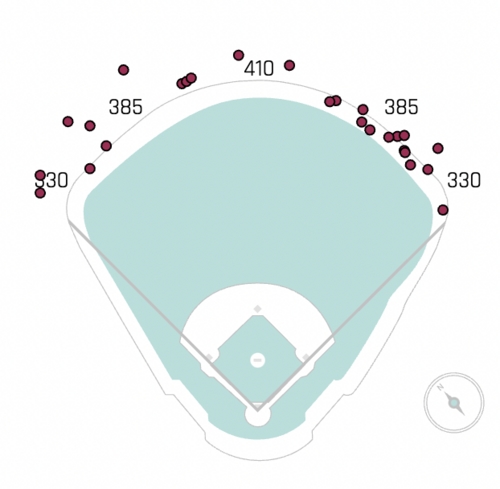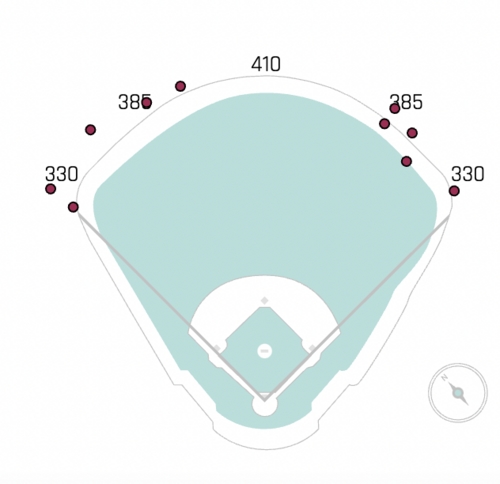 Along with the change in baseballs, LeMahieu faces uncertainties on defense with the Yankees this year. The Yankees are planning on moving Gleyber Torres over to second base after a poor showing at shortstop last year. The Yankees are also keen on signing a free agent shortstop so DJ looks to be mixing in between third base and first base. LeMahieu may not be poised for an MVP caliber year but at the same time, it's fair to expect some improvement from 2021.