News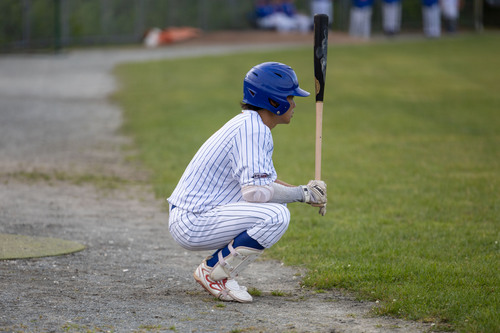 07/02/2022 2:30 AM
Article By: Kayla Gregoire
When heading to a Hyannis Harbor Hawks game, you are likely to hear the chants "Rikuu" coming from the dugout.
Those chants are for Rikuu Nishida, an infielder from Mount Hood Community College. Nishida has been a fun player to watch on and off the field for the Harbor Hawks. Nishida will cheer loudly for his teammates in the dugout while also entertaining the fans coming to McKeon Park.
Nishida has been known to do some interesting batting stances when coming up to the plate. He's kept a game that is known to sometimes be too long to watch more fun for fans.
Nishida grew up in Osaka, Japan, the same place as San Diego Padres pitcher, Yu Darvish. Nishida and Darvish both went to the same high school growing up, but around different times. In high school, Nishida's baseball team had 120 players on the team. What this meant is that he had to fight for a spot on the 20-man roster. Nishida would have to practice for 10 hours a day with his baseball team.
"It was every day," Nishida said.
When Nishida came to America he had to adjust to the new culture he came to. From the people to the food, there was a lot of new things to learn for him. Nishida adjusted right away to the new country he was faced with.
With Mount Hood CC, Nishida put up a .415 batting average and stole a total of 33 bases, the most in his conference. He picked up multiple honors in his time there, including first team infielder in 2022 and the Northwest Athletic Conference All-Tournament team.
When looking at a Cape Cod Baseball League roster, there are not many players that are in community college. With the level of play that a CCBL roster plays at, Nishida has been facing much harder guys than he faced at Mount Hood.
"Pitching," Nishida said when asked about what the biggest adjustment for him has been. "Everyone throws hard here. At Mount Hood everyone threw 85, 86 mph. Here, everyone throws 95, 96 mph, so that's been the biggest change."
Nishida has played most games with the Harbor Hawks this season and has already put-up impressive numbers. He has stolen a total of five bases, one of the best in the CCBL.
Nishida will be transferring to the University of Oregon in the Fall of 2022 to continue his baseball career at a higher level. A two-hour drive away from Mount Hood, Nishida will not have to travel as far as has over the past few years. He credits the CCBL for being able to help the beginning of his transition to Oregon a little easier.
The infielder has also been able to enjoy the Cape when he is not playing baseball for the Harbor Hawks. Nishida's best memories so far has been going to the beach with his teammates. Even when he does not have an off day, Nishida has made the best of his time on the field.
"Yes, every day," Nishida said when asked if he has been enjoying the Cape.