News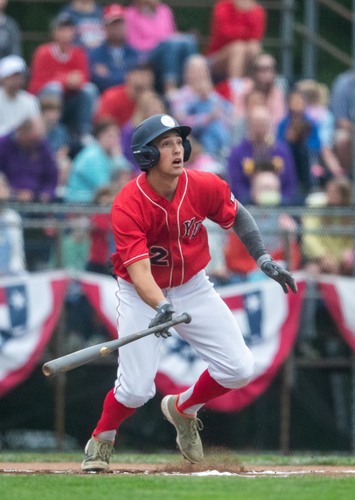 07/14/2022 8:44 AM
Article By: Ethan Kagno
Brooks Lee (Cal Poly/Yarmouth-Dennis '21) - Shortstop
H/W: 6'2" / 205 lbs
B/T: S / R
DOB: 2/14/2001 (21)
Brooks Lee has baseball in his blood. His dad Larry, was his college coach at Cal Poly, just down the road from where Brooks went to high school at San Luis Obispo. His uncle, Terry Lee was selected 19th overall by the San Francisco Giants back in 1973. This past season, Brooks was named to numerous preseason all-American teams and followed that up with an explosive sophomore year for the Stangs. Lee slashed .357/.462/.664 and had a 1.126 OPS. He was also tied for third in doubles (25) in all of Division-I. He owned the Big West conference – ranking first in AVG, OBP, SLG, OPS, R, H, 2B, RBI, and BB. The year prior in 2021, Lee proved himself against some of the best collegiate competition on the Cape. Donning the Red Sox jersey for Yarmouth-Dennis, Lee had multi-hit efforts in 11 of his 21 Cape League games and made Ted Williams proud with a .405 batting average. His six home runs were tied for fourth in the league.
There is no secret that Brooks Lee is one of the best hitters in the entire 2022 Draft class. Lee's quick hands and raw power from both sides of the plate are impressive and he rarely swings and misses. His plate discipline saw significant improvement during his second season at Cal Poly – walking 46 times compared to just 28 strikeouts. The toolsy shortstop may see a move to third base in the big leagues due to his stature but has a great arm to make the necessary throws. His 65-hit tool is one of the best in the Draft, and it would be shocking if he went lower than the 5th overall selection on Sunday night. Here are some of Brooks Lee's best swings from his time on the Cape in 2021.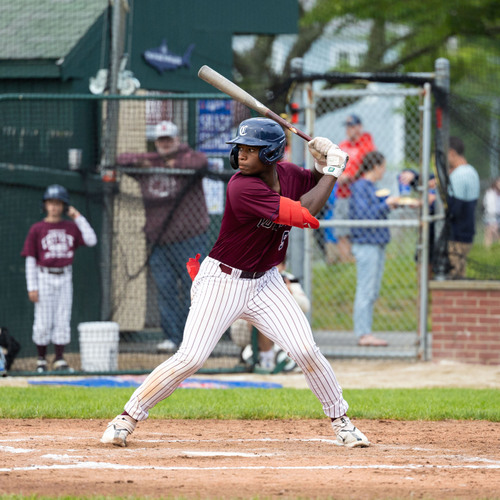 Cam Collier (Chipola JC/Cotuit '22) - 3B
H/W: 6'2" / 210 lbs
B/T: L / R
DOB: 11/20/2004 (17)
There's much to love about 17-year-old Cam Collier. The JuCo standout from Chipola College has scouts in awe over his projectability and high ceiling. The soon-to-be-star third-baseman is very reminiscent of Rafael Devers in terms of offensive capabilities. Collier finished up his freshman season by slashing .333/.419/.537 to go along with eight home runs, 47 RBI, 12 doubles, and five stolen bases. The 6'2" lefty has some raw power accompanied by a plus hit tool that will continue to develop even further as he progresses through the minor leagues. While he played in just nine games for Cotuit, before prepping for Sunday's draft, Collier had some bright spots in the middle of the Kettleers lineup and was defensively sound at the hot corner. He possesses a strong arm and is likely to stick there. Offensively, he has the potential to crack 30 home runs a season and seems like a lock to be drafted inside the top-10 picks, if not earlier. Collier starts squared up with his front foot angled inward. His hands have limited movement and are held out in front of his chest. He has a compact swing with lots of power as seen in the clip below. Collier has been seen going in the top third of the first round in mock drafts, with more recent mocks having him as a top-5 pick.