News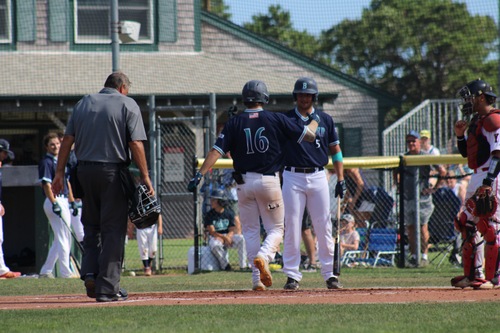 08/08/2022 11:12 PM
Article By: Brian Butler
The Division Finals of the Cape Cod Baseball League playoffs saw several incredible individual performances. Both series ended with sweeps, but there was no shortage of fireworks in each pair of games. As the stage is set for a championship rematch, it's time to look at the Round Two Playoff Series Stars, presented by National Grid.

Brewster Whitecaps (1) vs. Yarmouth-Dennis Red Sox (2): Carson DeMartini, 3B/SS, Virginia Tech

Carson DeMartini's performance in Brewster's sweep of Y-D was nothing short of generational. The Whitecap infielder clubbed two home runs in each game of the series, ending with a whopping four homers, one of which was the longest of the Cape League season at 457 feet, and six RBI. DeMartini went a combined 5-7 in the two games, posting an absurd .714/.778/2.571 triple slash line. The Virginia Tech product also doubled and walked twice in Brewster's sweep. Through the first two rounds, DeMartini is hitting .533 with eight RBI and six runs scored.

Bourne Braves (1) vs. Hyannis Harbor Hawks (3): Chris Brito, 3B/1B, Rutgers

Chris Brito pummeled the ball in Bourne's sweep of the Hawks. In the two games, Brito homered, doubled, scored twice, and drove in four. The Rutgers product went 3-8 against Hyannis, slugging .875 in the process. So far in the postseason, the Scarlet Knight slugger has slashed .333/.364/.619, with three doubles and six RBI. Brito has also crossed the plate four times so far in the playoffs.