News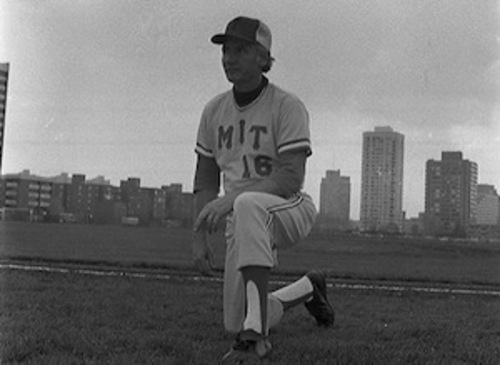 11/02/2022 12:09 PM
Article By: CCBL Public Relations Office
Fran O'Brien led the Mariners during the 1990 season and was honored as the Cape Cod Baseball League's Manager of the Year. He coached Harwich that season alongside his son Kevin.
Francis C. O'Brien, Jr. of Reading and Shrewsbury, passed away on October 10, 2022, at the Southgate Assisted Living in Shrewsbury. He was 90 years of age. Fran was born in Medford, Massachusetts, on August 22, 1932, the son of the late Francis C. and Gertrude M. (Hewitt) O'Brien.
Fran worked as an Athletic Administrator, Educator, Head Baseball Coach, and Head Basketball Coach. He worked at Randolph High School, Stonehill College, Massachusetts Institute of Technology, Tufts University, and College of the Holy Cross from 1998-2004. While at MIT coaching the baseball team from 1969-1996, he had 255 wins, the most in the baseball program.
In addition to leading the Harwich Mariners during the 1990 season, in which he was honored as Cape Cod Baseball League Manager of the Year, his roots spread across the league. He spent multiple seasons playing for the Cotuit Kettleers in the 1950s. His son Kevin O'Brien would go on to play for the Yarmouth-Dennis Red Sox and later coach for both the Hyannis Mets and Harwich Mariners. Fran had four grandsons who would go on to play in the Cape League, including Daniel Bard, Jared Bard, Luke Bard and John Andreoli.
Fran was a member of the American Baseball Coaches Association and was awarded in 2014 the ABCA Ethics in Coaching award. The ABCA Ethics in Coaching Award honors an individual who embodies the ABCA Code of Ethics. He was also the recipient of the Jack Butterfield Award from the New England Collegiate Baseball Association for his devotion to college baseball. Massachusetts Institute of Technology dedicated Fran O'Brien Field on April 22, 2017, in recognition of Coach Fran O'Brien's integrity, honesty, commitment, leadership, and outstanding service to MIT athletics. Fran was inducted into the Town of Randolph Hall of Fame in 1991, Stonehill College Athletic Hall of Fame in 2001, Massachusetts Baseball Coaches Association Hall of Fame in 1986, and The New England Basketball Hall of Fame. He was Cape Cod Baseball League Manager of the Year in 1990 for his efforts leading the Harwich Mariners. In 1974 he led the MIT Baseball program to its first NCAA postseason in any sport in school history. In 1992, his MIT team won the ECAC tourney, the first team in school history to ever accomplish such a feat. He was honored as Coach of the Year in New England and coached the New England All-Stars at Fenway Park. He was the only coach in New England history to be named coach of the year in basketball and baseball, both at MIT. He co-authored the book "How to Coach Youth Baseball"