News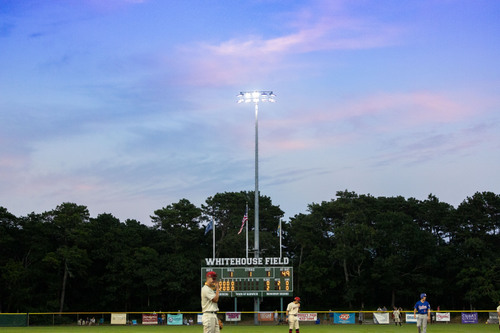 01/09/2023 9:19 AM
Article By: CCBL Public Relations Office
The 2023 Cape Cod Baseball League All-Star Game will be held at Whitehouse Field, home of the Harwich Mariners, on Saturday July 22nd at 6pm.
This will be the first time the All-Star Game will be played at Whitehouse Field since 2018. It will be the sixth time in CCBL history the All-Star Game will be held at Whitehouse Field (1969, 1992, 2002, 2012, and 2018 previously).
After no All-Star Games were played in 2020 or 2021 due to the pandemic, over 5,500 fans came out to Wareham last July for the 2022 All-Star Game. The last five Cape League All-Star Games have featured an average attendance of nearly 6,000 fans per game.
The Cape League All-Star Game is the marquee showcase event of the summer, featuring the top players from across the league all on one field. Some notable previous All-Star Game MVPs include: Billy Wagner, Mark Teixeira, Chris Sale, Reid Detmers and Matt McLain.
Since 2000, the East has dominated the All-Star Game with a record of 14-6-1, including wins in each of the past two games.
More details about the 2023 All-Star Game, including ticketing information and the schedule for the full day of events, will be announced at a later date.
—-----------------------------------------------

For media inquiries, please contact:
Michael Lane - Director of Public Relations
[email protected]; (732) 216-4617