News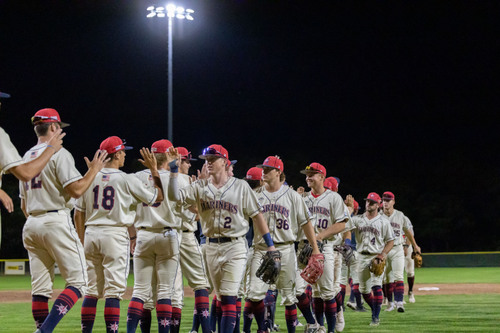 01/23/2023 9:00 AM
Article By: CCBL Public Relations Office
Cape League Announces 2023 Schedule
Cape Cod, MA – The 2023 Cape Cod Baseball League schedule has been finalized and revealed today, January 23rd.
Teams will each play a 44-game regular season schedule, with no scheduled doubleheaders. Divisional opponents will face each other six times, while cross-divisional opponents will face each other four times.
The Opening Day games on June 10th will be highlighted by a rematch of last year's championship series, as the Brewster Whitecaps host the Bourne Braves.
Fans will once again be able to celebrate at the ballpark to celebrate the Fourth of July. All ten teams will be in action Friday, Saturday and Sunday of the holiday weekend, followed by the traditional geographical rivalries on July 4th and July 5th.
The annual Cape League All-Star Game will return to Whitehouse Field, home of the Harwich Mariners. The game will be played Saturday, July 22nd, with first pitch scheduled for 6pm.
There will be two Cape League games played at minor-league ballparks this summer. The Hyannis Harbor Hawks will host the Y-D Red Sox on July 26th at Dunkin' Donuts Park in Hartford, CT. Then, the Wareham Gatemen will host the Bourne Braves on July 31st at Polar Park in Worcester, MA.
The playoffs are scheduled to begin Friday, August 4th. The playoff format will feature eight teams, the top four from each division, playing three rounds of best-of-three series.
View the full schedule by clicking here.
------------------------------------------------
For media inquiries, please contact:
Michael Lane – Director of Public Relations
[email protected]; (732) 216-4617