League News
02/22/2010 12:26 PM
Article By:
Award-Winning Sports Columnist Rob Duca
Named Cape League Web-Site Editor/Senior Writer
CAPE COD, Mass. – Veteran columnist and award-winning feature sports writer Rob Duca has been appointed web-site/publications editor and senior writer for the Cape Cod Baseball League.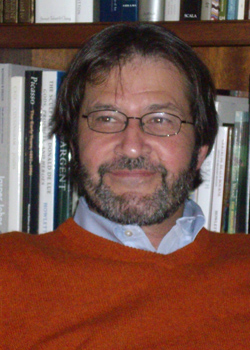 Rob Duca joins the Cape League.
Duca, who covered the Boston Red Sox, Boston Celtics, Boston Bruins and local sporting events for the Cape Cod Times for 25 years until his resignation in December, will become a major fixture in the Cape League's public relations department.

"We're very excited about Rob Duca joining our PR Department," said CCBL President Judy Walden Scarafile. "For the past 25 years, he has been one of the best writers on the Cape and covered some of the top sporting events in the region."

Duca's duties with the CCBL include writing and editing articles and press releases for the league's web-site and distribution to national, regional and local media outlets. He will edit the Cape League's four major publications – yearbook, all-star game program, postseason media guide and Hall of Fame program.

Some major assignments with the Cape Cod Times included coverage of the World Series, NBA Finals, Stanley Cup Finals, Ryder Cup, Winter Olympics, NCAA basketball and hockey, Boston Marathon, and U.S. Open.

Before arriving at the Cape Cod Times in 1985, Duca worked as a sports writer for the Middlesex News and Waltham News-Tribune and in 1997 helped launch Microsoft's on-line entertainment guide, providing copy editing, while reviewing restaurants and golf courses. He also wrote a weekly column on the Boston pro sports scene.

He has captured several writing awards from Associated Press (AP), the New England Associated Press News Executives Association and the New England Press Association.

Rob is a 1979 graduate of Northeastern University, where he received a Bachelor of Science degree in journalism.