League News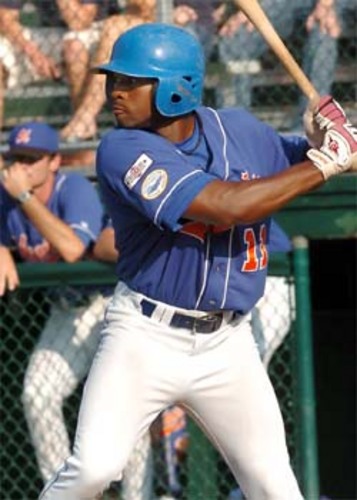 04/02/2013 5:19 PM
Article By: CCBL Public Relations Office
Despite not getting a hit in Monday's season opener season opener against the New York Yankees, Boston Red Sox rookie sensation Jackie Bradley Jr. had a big impact in the 8-2 victory.
The 22-year-old outfielder, who played for the then-Hyannis Mets in 2009, showed plenty of poise in the hostile environment of the Bronx on Monday. Bradley finished with three walks, two runs scored, an RBI and a very timely catch.
During his summer in the Cape Cod Baseball League, he hit .275 with six doubles, four triples and 10 stolen bases, while catching everything hit his way in the spacious confines of McKeon Park. Bradley helped South Carolina two back-to-back College World Series titles in 2010 and 2011 and was named MVP of the CWS in 2010.
Find out more about his local roots by clicking on this link. http://boston.cbslocal.com/video/8729418-jackie-bradley-jr-s-cape-cod-league/