League News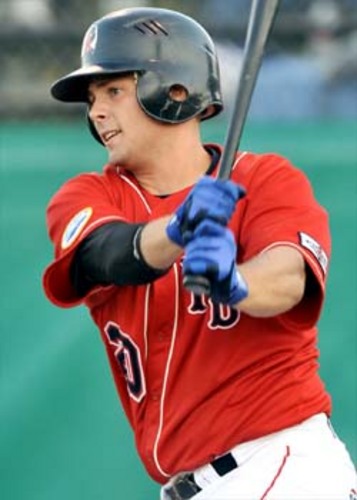 05/08/2013 4:02 PM
Article By:
With perennial powerhouses Yarmouth-Dennis, Harwich and Orleans expected to contend for a title, the Cape Cod Baseball League season kicks off Wednesday, June 12. All five Eastern Division teams feature impressive rosters, with players and coaches hailing from all corners of the nation.
The East will welcome several returning CCBL players and coaches, as well as dozens of newcomers and a few other changes from the 2012 season.
Representing some of those shifts from 2012 will be the Chatham Anglers, who welcome plenty of new faces, including several on the coaching staff, general manager Bob Sherman said. Chatham is skippered by John Schiffner, the Cape League's all-time winningest manager.
Headlining the Anglers' returning players will be sophomore right-handed pitcher Nick Burdi (Louisville), who has hit 102-103 mph on the radar gun, the fastest a Chatham pitcher has consistently thrown since 1996. He is expected to fill the closer's role and has already been receiving attention for the 2014 Major League Baseball draft.
The 6-4, 218-pound Burdi is Louisville's closer and is 2-2 with 10 saves and a 0.76 ERA this spring. In 19 relief appearances, he's struck out an impressive 48 batters in 23 2/3 innings and is a native of Downers Grove, Ill.
Yarmouth-Dennis will see six returning players from its 2012 squad, including right-handed pitcher Jose Lopez (Seton Hall), Cape League All-Star infielder Robert Pehl (Washington), Cape League All-Star shortstop Alex Blandino (Stanford), outfielder and first baseman Sam Travis (Indiana), outfielder Justin Shafer (Florida) and catcher Wayne Taylor (Stanford).
Florida, Stanford and UCLA are particularly well-represented on the Yarmouth-Dennis roster, with a combined eight players hailing from those schools. The team again will be led by general manager Jim Martin and field manager Scott Pickler.
Celebrating their 25th year in the league, the Brewster Whitecaps have added several notables to their 2013 roster. Their pitching lineup includes sophomore standouts Luke Weaver (Florida State) and Evan Rutter (Rice), as well as Tom Windle, a junior pitcher from Minnesota who threw a recent no-hitter against Western Illinois. Windle's no-no was the first by a Gopher since April 4, 1993. Ned Monthie returns as the Whitecaps' general manager and John Altobelli as field manager.
The Orleans Firebirds' general manager Sue Horton and personable field manager Kelly Nicholson can again look forward to an abundance of talented players at Eldredge Park for the 2013 season. The always pitching-rich Firebirds expect to see numerous returning players on their roster, as well as newcomers such as sophomore infielders Kevin Kramer (UCLA) and Zach Lucas (Louisville), who'll be given the chance to prove themselves on the Cape League stage.
The Harwich Mariners also have several talented players on their roster, including sophomore infielder Gunnar Heidt (College of Charleston), who was named Southern Conference Player of the Month in March.
Standout sophomore catcher Brett Austin (North Carolina State), who appeared on the 2012 Mariners' roster, returns to Harwich after a remarkable sophomore season for the Wolfpack. Austin's banner year featured a seven-game hitting streak and an on-base streak that reached at least 20 games for a second consecutive season. Ben Layton and Steve Englert return as the Mariners' GM and field manager, respectively.
The 2013 East Division rosters are shaping up to be perhaps the strongest representation of young talent the Cape League has seen in its long, rich history. The upcoming season promises to deliver exciting matchups, impeccable performances on the field and extra innings for all to enjoy. Play ball!