League News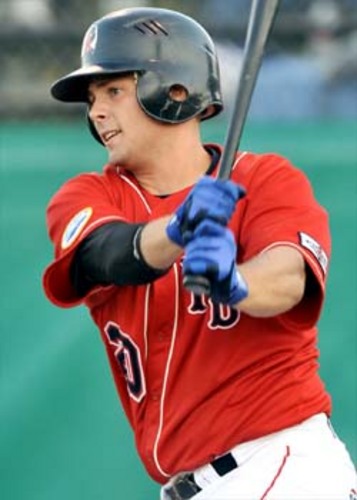 06/26/2013 3:32 PM
Article By:
A weekly list of the top six performers of the 2013 season:
With two weeks of the Cape Cod Baseball League season in the books, the elite crop of prospects is beginning to form. With the College World Series over, players will keep rolling in and roster spots will become scarce. The competition to keep jobs will drive each and every player. With a quarter of the regular season already over, several players have continued their excellence while others have jumped onto the scene with outstanding Week 2 performances.
Andrew McGee (Monmouth)
Pitcher, Chatham Anglers
18 IP, 2-0, 0.50 ERA, 20 K, .78 WHIP
McGee has been the epitome of dominance in his first three starts for the 7-4-1 Anglers. Despite having given up his first earned run in a win over Cotuit on Monday, McGee is off to perhaps the strongest start of any pitcher in the league. After striking out 12 batters over his first 11 innings, he tacked on eight more over seven innings in his most recent outing. McGee has not allowed a walk in 13 innings and issued just one free pass this summer. If McGee can keep up this sizzling pace, allowing less than a run per game and striking out more batters per inning than he allows baserunners, Chatham has a great chance of winning every game he starts.
Rhys Hoskins (Sacramento State)
Outfielder/First Baseman, Falmouth Commodores
.292 BA, 12 R, 12 RBI, 3 HR, 1 SB
Falmouth had a great week, going 4-2 with a couple of big wins, and there was no bigger catalyst than Hoskins. He went on a tear during a three-game winning streak, batting .500 and driving in seven runs, including two home runs. Hoskins is the league leader in RBIs and homers, and his power bat will continue to catch the eye of the Falmouth faithful and spectators across the league. The Commodores have put together one of the strongest offenses thus far, and Hoskins is unequivocally their leader.
Robert Pehl (Washington)
Infielder, Yarmouth-Dennis Red Sox
.327 BA, 9 R, 5 RBI, 1 HR, 1 SB
With his impeccable ability to get on base for the Red Sox and their high-octane offense, his batting average and runs scored should only continue to climb. He also showed he can be of service on the mound as well, pitching a perfect inning with two strikeouts against Brewster on Saturday. He's well on his way to a second consecutive All-Star appearance, and if he can bring some firepower to the plate like he did last summer, he could earn even more recognition.
Erick Fedde (UNLV)
Pitcher, Yarmouth-Dennis Red Sox
19 2/3 IP, 2-0, 0.91 ERA, 18 K, .74 WHIP
Like teammate Pehl, Fedde appears to be a consistent contender. He and Andrew McGee could be neck and neck all season long in the top pitcher conversation. Fedde added an impressive seven-inning outing to his stat line this week, striking out five and allowing only one run in a win over Bourne. He has logged more innings than any pitcher thus far, yet still holds an astounding .74 WHIP. Y-D is clinging to its ace, as its pitching staff is the league's worst through the first two weeks. If they manage to make the playoffs with Fedde as their only reliable starter, he would have to be considered an MVP contender.
Chris Marconcini (Duke)
Outfielder, Orleans Firebirds
.341 BA, 6 R, 10 RBI, 2 HR, 0 SB
After barely showing up in the first week of the season, Marconcini exploded onto the scene and earned Coca-Cola Player of the Week honors. He leads the East in RBIs, shares the league lead in extra-base hits, and has sole possession of the best slugging percentage. But six of those RBIs came in a shootout against the rival Red Sox on Friday, and Marconcini was 1-for-8 with no runs batted in during his past two games. What he has going against him is that fellow Firebirds Jordan Betts (Duke) and Zach Fish (Oklahoma State) are also off to hot starts. Marconcini definitely has the potential to be a big-time producer and contender for the hardware, but he needs more consistency to prove he's the offensive leader of that team.
Mike Ford (Princeton)
First Baseman/Pitcher, Cotuit Kettleers
.351 BA, 8 R, 5 RBI, 1 HR, 0 SB
4 2/3 IP, 1-0, 1.92 ERA, 4 K, 1.00 WHIP
It's hard to talk about potential MVPs without mentioning Ford. He's the leading producer of the league's top offense, and he also contributes on the mound. Like teammate Connor Castellano (Santa Fe College), he's a temporary player who's making the most of his time and has likely locked up a spot with the Kettleers. He's the West's leading batter and has a strong line, both at the plate and on the mound. Any player that can make an impact at multiple positions is the very definition of value. If Ford can drive in more runs and keep up the solid work in his relief appearances, he'll be tough to beat at the end of the season.
Dropped Out From Week 1:
Craig Schlitter (Bryant), Brewster
Connor Castellano (Santa Fe College), Cotuit
Jimmy Pickens (Michigan State), Chatham