League News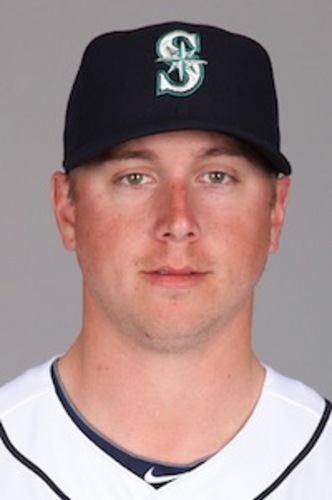 04/10/2014 4:30 PM
Article By: CCBL Public Relations Office
Success, like fame, can be fleeting. It's not unusual to see a player get off to a fast start, then drop off the charts.
The Seattle Mariners are hoping that will not be the fate of their switch-hitting first baseman Justin Smoak, the Cape Cod Baseball League's Most Valuable Player in 2006 at Cotuit and a former first-round draft pick of the Texas Rangers.
Smoak's confidence level so far this season is exceeded only by his production in key situations, as he demonstrated in Seattle's three-game season-opening sweep of the Los Angeles Angels. Smoak came to the plate three times with runners in scoring position and two outs and responded with a three-run double and a three-run homer.
Cooling off only slightly against Oakland, the 6-foot-4, 230-pound switch hitter built his RBI total to nine, two short of the league lead, and was batting .321 after his first eight games. In the same time frame a year ago, he was a .156 hitter and had driven in just three runs. It's a huge advance for a player whose 2013 RBI total was 50 and who didn't get his seventh until the 39th game of the season on May 18.
Smoak hit .230 with runners in scoring position last season, but with two outs and runners in scoring position, his average dipped to just .194. And in 12 opportunities with the bases loaded, the best he could do was draw one base on balls. That changed dramatically in his first opportunity in that situation this season as he blasted a three-run double.
Mariners skipper Lloyd McClendon told Smoak in spring training that he wanted him to try to lead the league in doubles instead of swinging for the fences, reasoning that the 27-year-old should concentrate on driving the ball to all fields and going with pitches instead of trying to overpower every pitch.
"I see a guy who is making a conscious effort to be a good hitter," a very pleased McClendon told reporters covering the team. "I told him don't worry about the bases being loaded, worry about getting the first guy in. The rest of it will take care of itself. If you do that as a hitter, more often than not you're going to be successful."
Back in December, Smoak and the Mariners avoided arbitration by agreeing on a contract that guarantees the first baseman $2,787,500 and could be worth up to $8,287,500 over two years. Smoak hit a career-high 20 homers last season but batted just .238. He improved after a stint on the disabled list in June, raising his average to .274 in early August before a swoon over the final six weeks of the season. Defensively, he ranked fifth among AL first basemen with a .995 fielding percentage.
At the time, McClendon said it will ultimately be Smoak's performance at the plate that will determine whether he gets the majority of time at first base.
"He's going to play first base and DH a little bit. One thing I know is the manager doesn't make out the lineup," he said. "You go out and go 3-for-4, hit a home run and drive in four runs ... somehow, your name is in the lineup the next day. Your performance will dictate what the lineup is."
As a college freshman in the Cape League in 2006, Smoak led all hitters with 11 home runs, a .565 slugging percentage, and 21 extra-base hits en route to the MVP award, All-Star selection and designation by Baseball America as the league's top pro prospect.
As a pro in 2009, Smoak played for Team USA in the IBAF Baseball World Cup, hitting nine home runs and driving in 22 runs. He was named to the 2009 IBAF World Cup All-Tournament Team and was also named the 2009 Baseball World Cup's Most Valuable Player.
Smoak consistently put up big numbers in his three years playing for the University of South Carolina Gamecocks. After batting .303 with 17 home runs and 63 RBIs, Smoak earned Freshman All-America honors. He followed up with a .315 batting average, 22 home runs, and 72 RBIs in his sophomore year, good enough to be tabbed as a third-team All-America. For his junior year, Smoak batted .383, with 23 home runs and 72 RBIs.
Smoak is South Carolina's all-time home run king with 62, breaking a record which stood for more than 30 years. Smoak is also South Carolina's career leader in RBIs and walks. Smoak was named a semifinalist for the
Golden Spikes Award
as college baseball's best player in 2007 and '08.
Smoak was considered one of the top five players entering the
2008 Major League Baseball Draft
, but his demands for a high-dollar contract caused several teams to pass on him. The Texas Rangers selected him with the 11th overall pick.
In November 2010, Justin and his high school sweetheart Kristin Bevacqua were married. They are expecting their first child this fall.