League News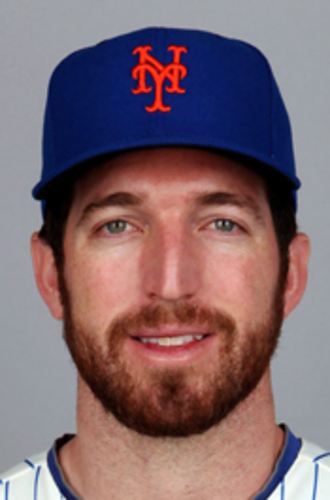 04/19/2014 8:37 AM
Article By: CCBL Public Relations Office
The Pittsburgh Pirates acquired 27-year-old first baseman Ike Davis (Wareham, 2007) from the New York Mets Friday for minor league pitcher Zach Thornton and a player to be named later.
The Mets had drafted the left-handed hitting Davis with their first-round pick (18th overall) in 2008 and his strong rookie performance in 2010 (.264/.351/.440 with 19 home runs) and even better numbers early in his sophomore season (.302/.383/.543 with seven homers in 36 games before being sidelined by an ankle injury) seemed to justify their decision.
Although the 6-foot-4, 220-pound slugger from Arizona State hit 32 home runs in 584 trips to the plate in 2012, his on-base percentage fell to .308, signaling the start of a downhill spiral that ultimately led to his departure from Citi Field. In 407 MLB plate appearances this year and last, Davis's line reads .205/.329/.337 with 10 home runs and 105 strikeouts.
The Pirates assume responsibility for the $3.4 million remaining on Davis's 2014 salary and will control his rights via arbitration through 2016. Davis is expected to be platooned at first base with right-handed hitter Gaby Sanchez (Brewster, 2004), another reclamation project acquired by the Pirates in a July 2012 trade with the Miami Marlins.
Sanchez, the Marlins' second-round draft pick in 2005 out of the University of Miami, has seen his production decline dramatically since 2011 when he batted .266, hit 19 home runs, drove in 78 runs and was named to the National League All-Star Team. With the Whitecaps in '04, he batted .235/.282/.356 with two home runs and 11 RBIs in 34 games.
Davis was a pitcher-first baseman for Wareham in '07. He earned a win and a save and did not allow a run in 2 2/3 innings over three games on the mound, and he was batting .246/.308/298 with three doubles and six RBIs when a wrist injury ended his season after 16 games. In five MLB seasons with the Mets, Davis appeared in 454 games, batting .241/.334/.433 with 68 homers and 224 RBIs.
Ike is the son of Ron Davis, who pitched in the major leagues for 11 seasons with five different teams, including the New York Yankees and Minnesota Twins. He recorded 130 career saves in 481 appearances and was one of the best relief pitchers in baseball in the mid-1980s when he earned 106 saves betweem 1982 and 1985 for the Twins.
-ccbl-