League News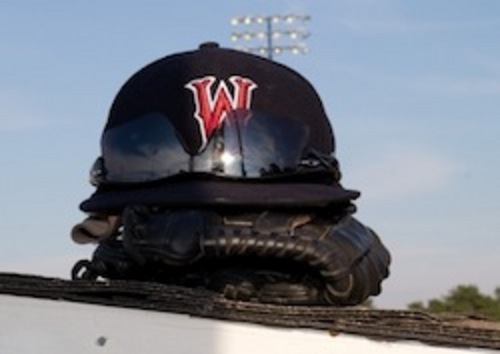 07/01/2014 6:54 PM
Article By:
For Ed Rose, life is all about giving back through the game that has given him so much.
The former Wareham Gatemen star has been around baseball his entire life and spent the last 30 years teaching young players the values and fundamentals of the sport. In recent years, Rose founded the B.E.S.T. Baseball Academy, which provides equipment and instruction for underprivileged children in Jamaica.
On Thursday, July 3, the Gatemen will celebrate Ed Rose Night at Clem Spillane Field. Fans and team members have supported the B.E.S.T. Academy by collecting equipment donations at the field.
Thursday will be a special night for all members of the Wareham community. In particular, Rose understands how important it will be to return home and interact in the community where it all began.
"I'm honored and humbled to throw out the first pitch," said Rose, an Onset native. "Especially in my hometown, it means so much. My brothers and my wife are here, so this will be special for us. I'm really excited about the night and looking forward to it."
Rose explains how the project so near and dear to his heart got started.
"About 20 years ago, I went down to Jamaica and I saw a need," Rose said. "The children were so talented, and their favorite sports were soccer and cricket. I told my wife, 'Imagine if we could convert the cricket players into baseball players?' When you look at the rudimental skills, they are the same. They throw the ball the same way, and catch it the same way, just without a glove.
"Their biggest challenge was getting comfortable catching the ball with a glove on. They would prefer to use their bare hands. I wanted to bring baseball to Jamaica and give them another sport to play."
While building the Academy has been a slow process, Rose is proud of the progress he has made since first traveling to Jamaica as an international consultant for the Los Angeles Dodgers.
"It's taken an awful long time to get the game going in the schools," Rose said. "Once the government took hold of it, the game would continue to grow. Now, they are trying to get it in the school systems and the equipment is starting to arrive down there. I have started collecting equipment from several organizations.
"I'll be heading down in the end of July for two weeks to run a clinic on the south coast of Jamaica in an area that really doesn't get a lot of attention, called Treasure Beach. My focus will be giving them an opportunity to learn the game and leaving behind some equipment to give them a foundation."
Recently, Rose has worked on expanding the Academy beyond Jamaica. This past March, his eyes were opened during a mission trip to the Dominican Republic.
"The country has a passion for baseball that is surpassed by none," Rose said. "Their whole country has a passion, and I got to work with about 40 players down there. The need that I saw were baseball gloves, which they call 'guantes.'
"I came back to the U.S., and started collections for baseball gloves and cleats. Then helmets and bats started coming in. It started to get overwhelming. Right now I have 50 gloves and pairs of cleats and 90 bats. I'll be returning to the Dominican in November and delivering the equipment in a region called Aleman."
Rose recalls one interaction in particular from his mission trip that revealed just how powerful his work could be.
"I saw a 10-year-old kid who was just unbelievable," Rose said. "His skill level was that of a 15-year-old here in the United States. He was playing with pink flip-flops on, which was just incredible.
"I took him over and asked, 'Como se llama? What is your name?' He looked at me with his big eyes and said, 'Jesus.' It was just amazing. I was hitting him groundballs and he was scooping them up and firing them back in with flip-flops on. Those are the experiences that mean so much."
Rose also plans to establish a series of clinics in the Cape Verde Islands, where his grandparents were born.
He got his first taste of baseball in the Wareham Little League system. He helped lead his team to three Little League titles, and even brought the Wareham All-Star team to a regional final in Marion, Ohio, just one game short of the Little League World Series. His Pony League and Senior League teams also won championships as Rose began to develop as a talented hitter and fielder.
At Wareham High School, Rose lettered in baseball, basketball and football and served as a senior captain. It was at Wareham High, under the guidance of head coach Clem Spillane and athletic director Joe Cafarella, that Rose discovered his undying passion for and commitment to the game of baseball.
"I realized I had a passion for baseball, and I made the decision for myself that I wanted to play professional baseball," Rose said. "I was small at 5-8 and 135 pounds, but I had this passion and believed that if I worked hard enough, then I could do it.
"There were a lot of doubters back then, but I kept playing because nobody can quantify who you are by how bad you want it. I developed a work ethic - I took 100 groundballs every day and swung the bat 100 times a day. I worked in the batting cages before and after practice, and I created that work ethic. I wanted to do a little bit more than everyone else. It has helped me in my career not only as a player but also as a coach and teacher."
Rose's discipline and commitment paid off during his career at Miami-Dade College. After Rose's sophomore season, Cafarella promised Wareham Gatemen Head Coach Eddie Lyons that Rose would be his best player if given a chance to compete. Rose backed up his end of the bargain and made Cafarella look like a genius when he hit .300-plus and made the Cape League All-Star team. He was rewarded with a professional contract from the Boston Red Sox.
Injuries derailed Rose's playing career, but he transitioned seamlessly into a successful coaching career. His coaching stints in the past 30 years have included jobs with Florida International University, the Junior Olympic Baseball Team, Saint Mark's Episcopal School, and Weston Christian Academy in Florida. Rose enjoys sharing his childlike love of the game with his young players.
"My entire life has developed around the game of baseball," Rose said. "It's a wonderful game. It's a kid's game, and it's always been a kid's game for me. Of course, today it's a business and all about the money, but coming from a small town, I can appreciate how the game is supposed to be played.
"The same love and discipline that I grew up with, I try to instill in the young ballplayers that are coming up in the game. You need to develop a work ethic, have self-discipline and respect the game."
As a coach and educator, Rose takes great pride in the respect and passion that his young players exhibit on the baseball field. Each year, the Florida High School Athletic Association awards the Fred E. Rozelle Sportsmanship Award to Florida athletic programs that exhibit the value of sportsmanship on and off the field. It comes as no surprise that Rose's programs have won the award in six out of the last eight years.
"I teach the same ideals and morals," Rose said. "Fundamentally, if you teach kids self-discipline, you empower them. You make them believe that with their work ethic, they can do whatever they want. We don't give kids an awful lot of credit as teachers. They have to work for it, but if they're willing to pay the price, it's out there for them."
Day in and day out, Ed Rose exhibits what it truly means to share one's talents and passions to improve the lives of others. Gatemen fans, and anyone who interacts with him, would do well to take a page out of his book.