League News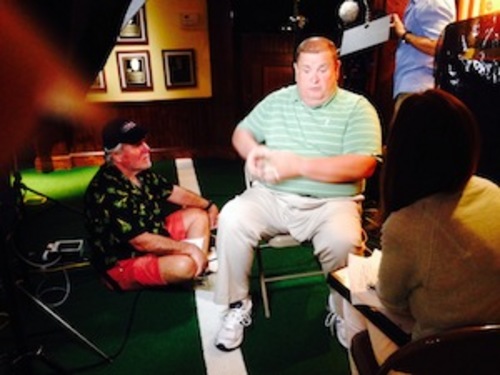 07/17/2014 2:26 PM
Article By: John Garner Jr.
For the Cape Cod Baseball League, it's been a very busy summer spent entertaining broadcast networks.
First and foremost, Fox College Sports has been telecasting Cape League Games of the Week to a national audience, a schedule that includes eight live midweek regular-season games and the CCBL Al-Star game from Doran Park in Bourne on Sunday, July 27.
Back for another season is 96.3 WEEI Cape Cod, which broadcasts the Cape League Sunday Night Baseball Game of the Week, preceding or following a Boston Red Sox broadcast.
But there are also several broadcast networks doing first-time features on the Cape League, including "60 Minutes Sports," the Yankees Entertainment and Sports (YES) Network and WPRI 12 in Providence.
Doing a CCBL segment on "60 Minutes" was the brainchild of producer Tom Anderson, an Orleans summer resident who's produced and written for Dan Rather, Morley Safer, Dan Rather, Ed Bradley and Lesley Stahl. Anderson contacted CCBL communications maven Jim McGonigle during the offseason, which led to a meeting with league and team officials in Harwich.
The "60 Minutes" crew – led by Anderson, assistant producer Michelle St. John and interviewer Sharyn Alfonsi – arrived on the Cape last Saturday and began with a shoot with four players living on a farm in Harwich Port and a sit-down interview with Cotuit field manager Mike Roberts.
On Sunday, a time-elapsed camera was set up in Orleans to take still photos of Firebirds fans setting up their beach chairs and blankets throughout the day in preparation of a 7 p.m. game against the Mariners. Most of the crew headed to Chatham for an interview with Anglers manager John Schiffner.
The film shooting continued Monday morning with Alfonsi interviewing Cape League Commissioner Paul Galop at the JFK Hyannis Museum.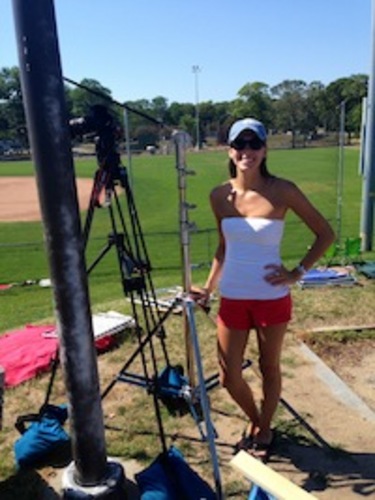 Later that day, the crew interviewed Kettleers players Jake Fincher and Adam Whitt at Eldredge Park and traveled to Harwich filming the Surftones singing the national anthem, Biz Layton announcing starting lineups and Mariners President Mary Henderson and Cape League President Judy Walden Scarafile meeting on the VIP deck.
The four-day sojourn concluded Tuesday with the filming of the Tryout at Fenway Park, in which players from all 10 teams took batting and fielding practice and ran wind sprints in the outfield.
A 20-minute segment on the Cape League is scheduled to air on Showtime the first week in October during a prime-time "60 Minutes Sports" program to run seven additional times during the week.
The YES Network will film on the Cape in late July and will feature the CCBL during its pre-game show before the Yankees at Tampa Bay game Aug. 15. It will feature league alumni Mark Teixeira (Orleans, 1999), Jacoby Ellsbury (Falmouth, 2004), David Robertson (Y-D, 2006), manager Joe Girardi (Cotuit, 1984) and announcer John Flaherty (Harwich, 1987), who will host the segment.