League News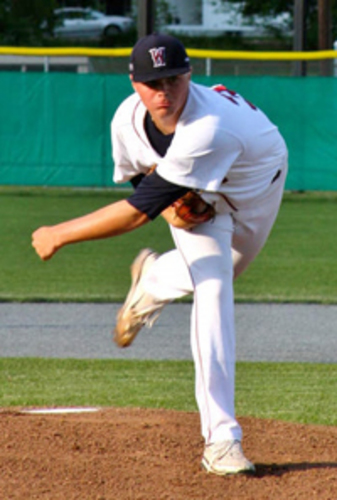 07/18/2014 6:58 AM
Article By: CCBL Public Relations Office
Sean Newcomb and Erick Fedde, two former Cape Cod Baseball League pitchers and first-round selections in last month's Major League Baseball First-Year Player Draft, reached agreement on bonus contracts Friday, just hours before the 5 p.m. ET signing deadline.
Newcomb (Wareham, 2012-13), the 15th overall draft pick, signed a $2,518,000 deal with the Los Angeles Angels of Anaheim, while Fedde (Y-D, 2013) settled on a $2.5 million bonus deal with the Washington Nationals, who selected him with the draft's 18th pick.
All 21 players from the Cape League taken in the first two rounds of the draft have now signed with the teams that selected them. More than 200 CCBL alumni were drafted this year.
MLB Network analyst Harold Reynolds predicted on draft night that Newcomb would be "the first guy in this draft to get to the big leagues," even suggesting that the 6-foot-5, 240-pound left-hander from the University of Hartford could help the Angels as early as this season.
Angels scouting director Ric Wilson, who compared Newcomb with Boston Red Sox ace Jon Lester, said, "He's a college kid, but he's just starting to find out who he is. I think once he gets out and gets going, there's no telling what he could do."
The Nationals were relieved to get Fedde's signature on a contract after learning that their second-round pick (No. 57 overall), Andrew Suarez, had decided to return to the University of Miami. Washington will receive the 58th pick in next year's draft as compensation.
The Nationals and Fedde reached an agreement around 2 p.m. Friday, just three hours before the deadline.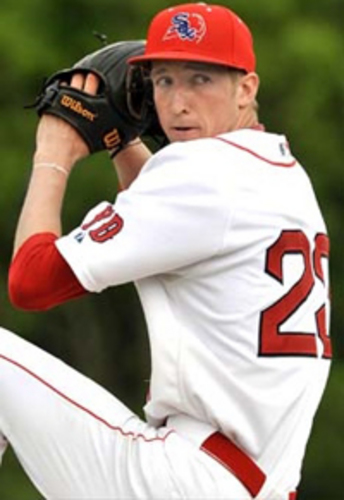 "We're excited to have an upside arm such as Fedde in the family," said Nationals general manager Mike Rizzo. "I'm looking forward to seeing him and getting him down to Florida and beginning his rehab process and taking him through our philosophy."
Fedde underwent Tommy John surgery two days before the draft, dropping him from top-five draft consideration and making him available to the Nationals, who had the 18th pick.
Meanwhile, the Houston Astros became the first team in 31 years to fail to sign the first overall pick in the draft. California high school pitcher Brady Aiken, advised by Cape League Hall of Famer Casey Close (Harwich, 1984; class of 2010), was initially offered a $6.5 million signing bonus but the Astros lowered that amount when medical reports revealed a small abnormality near the ligament in Aiken's left elbow.
Aiken held out for the original amount and didn't budge when the Astros raised their revised figure from $3.1 million to $5 million. Aiken, who had committed to UCLA before the draft, must now decide whether to enroll in a junior college instead so he could be eligible for the 2015 draft. If he sticks with UCLA, he won't be draft-eligible again until 2017.
Only twice since the draft was implemented in 1965 has the No. 1 pick failed to sign, the last being small-college pitcher Tim Belcher, who couldn't reach agreement with the Minnesota Twins in 1983. He finally signed with the New York Yankees who took him with the first pick in the January 1984 secondary phase amateur draft.
In 1971, Peoria, Ill., high school catcher Danny Goodwin (Cotuit, 1973) was drafted at No. 1 by the Chicago White Sox, choosing instead to attend Southern University. Four years later, the California Angels picked him at No. 1 and signed him. Goodwin is the only player to be the first pick in two June drafts.