League News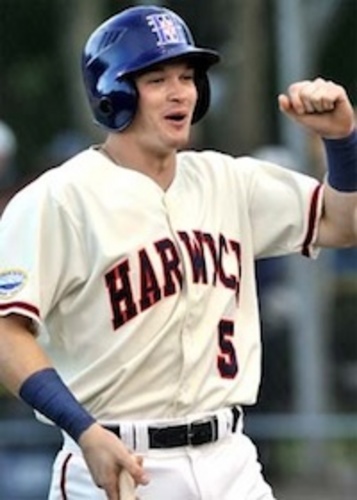 07/22/2014 4:50 PM
Article By:
Déjà vu. That's one way to describe the scene on Saturday as Ian Happ (Harwich) and Kevin Newman (Falmouth) were selected to represent the East and West, respectfully, in Friendly's Cape Cod Baseball League All-Star game, which will take place Sunday at 6 p.m. at Doran Park in Bourne.
Newman sits in his familiar spot at shortstop for the West, heading into the game as the league leader in hitting, just as he did in 2013.
Ian Happ, the designated hitter for the East, is still the same consistent batter who represented the East at the All-Star game last season. Jake Fincher is the third returning All-Star, starting for the second consecutive summer in center field.
"It was great, you know," said Happ, a junior at the University of Cincinnati, regarding the honor of being selected again. "It's something that you always try to get to that point where you can be an All-Star, that's the goal, but it was just a great honor."
For Newman, the University of Arizona junior from Poway, Calif., the thrill lies in being recognized among the other outstanding talent in the Cape League.
"A lot of great players come to the Cape Cod League," Newman said. "I'm just glad and proud to be able to call myself one of them."
Happ echoed those sentiments.
"It's incredible," said Happ, who is hitting .316 on the season with 10 doubles, second overall in the league. "It's incredible to get to learn from all those guys. They're the best players in the league that you can always really take a lot from that."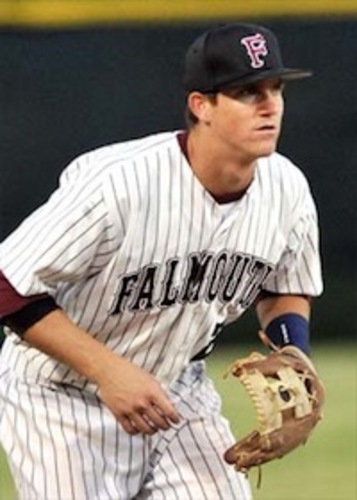 As these MLB hopefuls look forward to building their own skills, they're also excited to support their All-Star teammates.
"Last year we were playing among some of the best talent in the nation and that showed in this last draft," Newman said. "It's cool playing next to those guys and develop relationships with those guys and see them have success in the future so it's just a lot of fun."
Choosing Newman, one of nine All-Stars to represent the Falmouth Commodores, was a no-brainer for field manager Jeff Trundy.
"I think one of (Newman's) biggest attributes is his focus," Trundy said. "He doesn't throw at-bats away. He comes to the yard every day once again working to get better. … The kid is just a dedicated kid who understands what it takes and he's not going to walk away from the field without knowing that he hasn't put forth a good effort to improve that day. "
While both Happ and Newman are hoping to help their respective teams get the win, they're ultimately looking to bring experience and excitement to the field on All-Star day.
"Hopefully a lot of energy," Happ said on what he's looking contribute to the East team. "A lot of energy and hopefully we can get another win, we got a win last year, hopefully we can get another one."
More from Happ and Newman: http://youtu.be/KYcdvw4Xh9g
Trundy on Falmouth's nine All-Star selections: https://www.youtube.com/watch?v=PHQRg7rfsMA