League News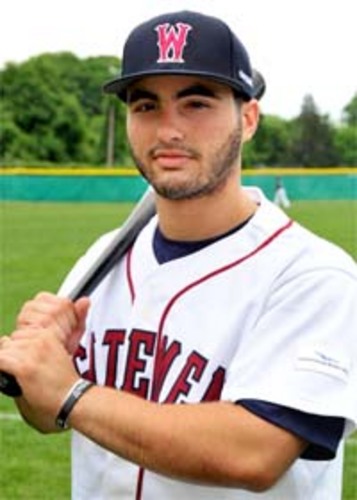 07/24/2014 9:26 AM
Article By:
When you have more than twice as many players make the Cape Cod Baseball League All-Stars than any other school in the nation, you know you have a good baseball program.
The Louisiana State Tigers will send five players to the Friendly's CCBL All-Star game at Doran Park on Sunday, while no other school has more than two representatives.
With all the players in attendance last weekend, the unveiling of the All-Star lineups was almost comical when it came to the West. Conner Hale (Falmouth), Mark Laird (Bourne) and Chris Chinea (Wareham) were all named starters, giving LSU three selections right off the bat. Andrew Stevenson (Y-D) was then announced as an East All-Star to make it four.
With West starting second baseman Billy Fleming leaving to sign in the majors this week, Kramer Robertson (Wareham) was named as a starter for the West All-Stars. In all, that made it five Tigers, four of whom are West starters.
"It's an honor (to make the team)," Stevenson said of himself and his teammates. "Looking at the list of past All-Stars, and looking around the league at all the great players, and a lot of great players who didn't make the team, it's definitely an honor and a privilege."
LSU went 46-16-1 overall and 17-11-1 in Southeastern Conference play, which was good enough for second place in the West Division. It was a standout season for LSU, which ended up losing in the Regionals of the College Baseball World Series. Y-D's Stevenson led the team in batting with a .335 average, and was second in runs and fourth in RBIs.
Falmouth's Hale and Bourne's Laird finished tied for third for the Tigers in runs scored. In addition, Hale finished third in batting and Laird second in stolen bases. Wareham's Robertson was one of the Tigers' most used bench bats, with 100 at-bats and 20 RBIs, while second-year Gateman Chinea was the backup catcher and provided some pop with a couple home runs.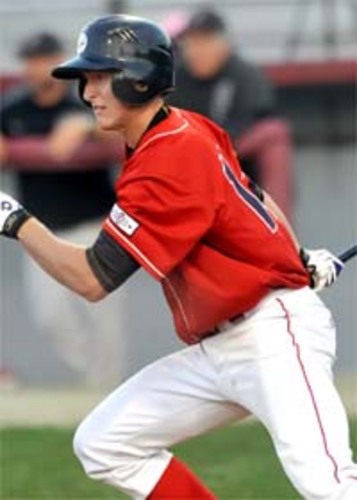 All five have more than earned their All-Star selections this summer. Stevenson leads the Cape League with 18 stolen bases and tops the East with 24 runs scored. Laird is seventh in the league in batting with a .337 average and second only to Stevenson in stolen bases with 15. Hale leads the West with 22 RBIs and sports a .302 batting average. Chinea is batting .329 with 17 RBIs, and Robertson is batting .287 with 15 runs.
The LSU All-Stars are batting a combined .309 with 70 runs scored, 62 RBIs and 36 stolen bases. That's not even counting non-All-Star Tigers who are having strong year, such as Jake Fraley and Danny Zardon.
"It gets me excited for next year," Stevenson said. "I think we should have a solid club coming back to LSU and I think we can do something special."
Among Stevenson's reasons for selecting LSU: "The tradition and the chance to win a national championship every year and playing in front of 12,000 people. It's something special that you can't find just anywhere."
The Tigers are clearly doing something right, producing five All-Stars in the nation's most competitive collegiate baseball league and putting together contending teams in the SEC, arguably the toughest conference in the NCAA.
While the experiences are different, they both lead to the same end: producing future baseball stars. "They're both a little different, but I'm always just thankful for the opportunity," Stevenson said.
No school can come close to the 2014 Cape League pedigree of LSU. The University of Arizona sports two All-Stars in 2013 batting champ Kevin Newman of Falmouth and Orleans bullpen anchor Nathan Bannister, as well as his Firebirds teammate and Home Run Hitting Contest participant Bobby Dalbec.
The University of Kentucky boasts two starters - West starting pitcher Kyle Cody (Wareham) and outfielder Kyle Barrett (Harwich). Georgia Tech, Oklahoma, and Kennesaw State each have two All-Stars, one of whom is a starter. But no one comes close to LSU.