League News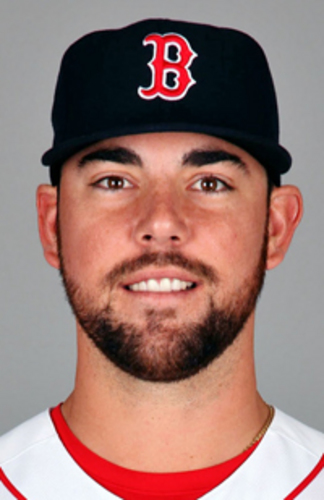 08/04/2014 9:29 AM
Article By: CCBL Public Relations Office
Anthony Ranaudo (Y-D, 2008; Brewster, 2010) made his long awaited major league debut last Friday night, pitching six strong innings, earning the victory and giving Red Sox Nation hope for the future as Boston beat the New York Yankees 4-3 at Fenway Park.
Ranaudo, 24, limited New York to two runs on four hits while walking four and striking out two. The former LSU ace discovered that the Yankees may not be the Bronx Bombers of old, but they still have a few guys who can go deep, as demonstrated by Carlos Beltran and Derek Jeter. Beltran accounted for both runs allowed by Ranaudo, greeting the rookie with a leadoff homer into the New York bullpen in the fourth inning (after which Renaudo retired the next three Yankees in order) and driving in a run with a single in the sixth.
Jeter pulled New York within one run with a solo shot into the Monster seats in the eighth. Jacoby Ellsbury (Falmouth, 2004) followed Jeter's opposite-field homer with a blast deep into the center field triangle, but Mookie Betts ran it down and made a leaping catch.
Ranaudo was summoned to Boston from Triple-A Pawtucket, where he was 12-4 with a 2.41 ERA and had allowed a total of two earned runs on 12 hits and six walks while striking out 12 in his last three starts. He was one of a cadre of PawSox players added to Boston's active roster after Thursday's trading spree that saw Jon Lester, John Lackey, Andrew Miller (Chatham, 2004-05) and Jonny Gomes leave town and Stephen Drew stick around but change uniforms after being acquired by the Yankees.
One consequence of Drew's arrival was the end of the Brian Roberts (Chatham, 1998) experiment in New York as the longtime Baltimore Orioles' second baseman and son of Cotuit manager Mike Roberts was designated for assignment. Roberts has batted .237/.300/.360 with five home runs and 21 RBIs in 91 games as a Yankee since signing as a free agent shortly after Robinson Cano left the Big Apple for a 10-year, $240 million deal in Seattle.
Whether Drew will be an improvement over Roberts remains to be seen. He had never played second base before, but accepted that role with the Yankees while shortstop Jeter continues his farewell tour. Drew's batting line with the Red Sox was just .176/.255/.328 with four homers and 11 RBIs in 39 games.
But back to Ranaudo, who spent an undistinguished 2008 summer pitching at Yarmouth-Dennis after his freshman season at LSU. He appeared in 10 games that season, working a total of 19 innings in which he fashioned a 0-2 record and a hefty 6.63 ERA. A hint of the success that was to come, though, was 22 strikeouts against just eight walks.
The Cape League played a pivotal role in the story of the 6-foot-7 right-hander who was considered a potential Top 5 pick prior to the 2010 draft. Ranaudo had gone 12-3 as a sophomore at LSU, winning two games in the College World Series, including the clincher against Texas for the national championship. But an elbow injury early in his junior season sidelined him for five weeks and his 5-3 record and 7.32 ERA sent his draft stock plummeting.
Team after team passed on him until Boston, holding the 39th overall pick, took him in the sandwich round. Advised by agent Scott Boras to hold out for more bonus money than the Red Sox were offering, Ranaudo put on a pitching clinic with the Brewster Whitecaps, for whom he made five starts, posted a 3-0 record and did not give up a run, earned or otherwise, in 29 2/3 innings of sensational pitching. He struck out 31 while walking only eight batters and Baseball America named him the No. 1 pro prospect in the Cape League that season.
The spectacular run convinced the Red Sox that Ranaudo's physical issues were indeed behind him, so they raised their offer and he agreed to a $2.55 million bonus contract shortly before the Aug. 16 signing deadline.
Since then, he has worked his way through the Red Sox system. He pitched for Class-A Greenville (South Atlantic League) and Salem (Carolina League) before being promoted to Double-A Portland (Eastern League) for the 2012 season, but injuries ended his season early and he finished with a 1-3 record and a 6.69 ERA in 37 2/3 innings over nine starts for the Sea Dogs.
He returned to Portland in 2013, this time earning invitations to the All-Star Futures game and the Eastern League All-Star game. By July 31, he was leading the league in both WHIP (1.09) and opponents' batting average (.204) while posting an 8-4 record and a 2.95 ERA in 19 starts. His strikeout ratio was a nifty 8.7 per nine innings.
On Aug. 2, 2012, Ranaudo was promoted to Triple-A Pawtucket, and later in the month, he was selected to the EL's year-end all-star team and was chosen its Pitcher of the Year in a vote by media members and league managers. A terrific year was capped on Nov. 20, when the Red Sox added his name to their 40-man roster.