League News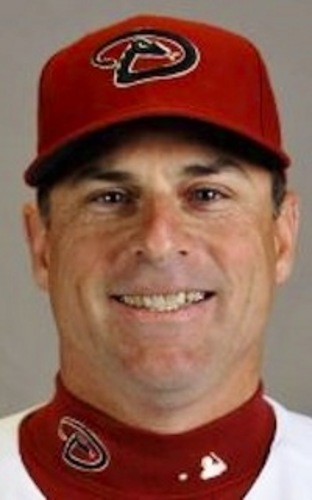 10/13/2014 7:19 PM
Article By: CCBL Public Relations Office
Walter "Chip" Hale (Orleans, 1984-85), a six-year major league utility infielder and most recently the Oakland Athletics' bench coach, is the new manager of the Arizona Diamondbacks. Hale, 49, was introduced to the media at a Phoenix news conference Monday afternoon after he emerged from a field of nine candidates to replace Kirk Gibson, who was fired in September.
The story broke Monday morning, first reported by Bob Nightengale of USA Today.
A University of Arizona product, Hale was a 17th-round draft choice of the Minnesota Twins in 1987 after playing two seasons with the then-Orleans Cardinals in the Cape Cod Baseball League. He made his MLB debut with the Twins on Aug. 27, 1989. A lifetime .277 hitter in both the majors and the minors, he spent parts of five seasons in Minnesota before concluding his big-league career with the Los Angeles Dodgers in 1997.
Hale joins an exclusive club of MLB managers who played in the Cape League as collegians, becoming its sixth active member, along with Mike Matheny (Cotuit, 1990) of the St. Louis Cardinals; Buck Showalter (Hyannis, 1976) of the Baltimore Orioles; John Farrell (Hyannis, 1982) of the Boston Red Sox; Robin Ventura (Hyannis, 1987) of the Chicago White Sox, and Joe Girardi (Cotuit, 1984) of the New York Yankees.
Although Hale has considerable experience managing in the minors, this is his first big-league job as skipper. He reportedly was a runner-up for recent openings with the New York Mets and Seattle Mariners.
Hale still lives in Tucson where he went to college, so his ties to Arizona run deep. He spent the first 10 years of his coaching career in the Diamondbacks' organization, first as a minor league manager and later as the big-league club's third-base coach under then-manager Bob Melvin.
Hale was the Mets' third-base coach before rejoining Melvin as bench coach with the Oakland Athletics. He has an excellent reputation among his colleagues as being energetic and upbeat in the clubhouse and the dugout.
"From a player's perspective, it's nice to have that," Diamondbacks infielder Cliff Pennington (Falmouth, 2004) told The Associated Press. "As the season goes along, it can drag on a little bit sometimes. Sometimes the working part after 162 games can become tough, and he brings energy every single day and never stops. And it's during the game, as well. I think that helps you go," said Pennington, who saw Hale close up in Oakland.
Hale, who reportedly received a two-year contract, represents the latest significant move under Arizona's new baseball boss, Tony La Russa. Last month La Russa, a Hall of Fame manager himself, hired Dave Stewart as general manager and De Jon Watson as senior vice president of baseball operations.