League News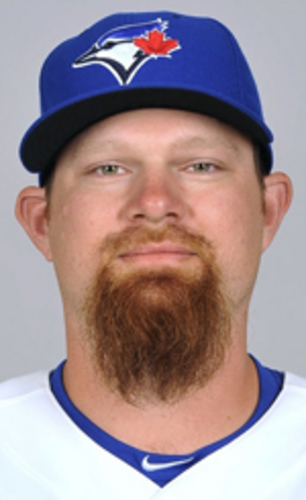 11/02/2014 9:46 AM
Article By: CCBL Public Relations Office
Veteran Toronto Blue Jays first baseman Adam Lind (Wareham, 2003) was traded Saturday to the Milwaukee Brewers for right-handed pitcher Marco Estrada.
Lind, 31, was limited to just 96 games in 2014, but batted .321/.381/.479 with six home runs and 40 RBIs. In 239 games over the last two seasons, his numbers were .301/.366/.490 with 29 homers and 107 runs driven in. He should provide a needed left-handed power threat in the middle of the Brewers' batting order.
Estrada, 31, can both start and relieve. He registered a 3.97 ERA, 1.14 WHIP and 388/102 strikeout-to-walk ratio in 417 innings over the last three seasons at Milwaukee.
The Lind-for-Estrada trade was not the only business occupying the Blue Jays' front office Saturday. They declined Justin Smoak's $3.65 million option for 2015 and will pay the former Seattle first baseman a $150,000 buyout.
Smoak (Cotuit, 2006), who was plucked off the waiver wire by the Jays earlier in the week, hit a disappointing .202/.275/.339 with seven homers and 30 RBIs in 80 games with Seattle in 2014. He remains under Toronto's control, eligible for arbitration, so the Rays apparently hope to keep him around in 2015, but at a lower salary.
Smoak, three years younger than the departing Lind, turns 28 on Dec. 5.
The Blue Jays also declined the $10 million, 2015 option for right-handed pitcher Brandon Morrow (Y-D, 2004-05). Instead they'll pay him a $1 million buyout. The talented 30-year-old has been plagued by injuries that limited him to just 87 2/3 innings over the past two seasons, lowering his value on the open market. He may seek a one-year deal and hope to prove he's healthy and effective before re-entering free agency.
Another former Yarmouth-Dennis pitcher, 36-year-old right-hander Bobby Korecky (Y-D, 2001) decided to remain with the Blue Jays for 2015 after previously refusing outright assignment to Triple-A Buffalo. He signed a new minor league contract and will continue to provide organizational bullpen depth.
-ccbl-