League News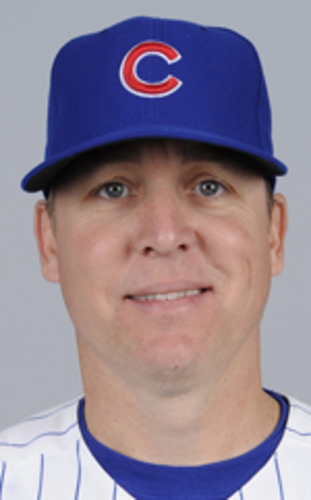 11/28/2014 8:13 PM
Article By: CCBL Public Relations Office
Former Chicago Cubs hitting coach Bill Mueller (Bourne, 1992) has been hired as an assistant hitting coach by his hometown St. Louis Cardinals.

Mueller, 43, replaces David Bell as assistant to Cardinals hitting coach John Mabry. Mueller, who grew up in a suburb of St. Louis, fills the spot vacated by former Cubs third base coach David Bell, who takes over as bench coach after Mike Aldrete's departure to join Bob Melvin's staff in Oakland.

From 2003-2005, Mueller played in Boston, where he won a Silver Slugger award and the American League batting title in 2003 and helped the Red Sox win the 2004 World Series. During parts of 10 MLB seasons, the switch-hitting third baseman also played with the San Francisco Giants (1996–2000, 2002), Chicago Cubs (2001-2002) and Los Angeles Dodgers (2006). He compiled a lifetime batting average of .291 with 85 home runs and 493 RBIs.

A 15th round pick of the Giants in the 1993 MLB First-Year Player Draft, Mueller made his professional debut with the low-A Everett Giants in 1993. He quickly rose through the Giants' farm system, with stops in San Jose, Shreveport and Phoenix before making his major league debut as a pinch-hitter on April 18, 1996, against the Cubs. He got his first career hit the following day, also as a pinch-hitter.

Mueller played for the Giants for five seasons, until he was traded to the Cubs before the 2001 season for pitcher Tim Worrell. The Giants delayed the trade several days so that he could attend the California-Stanford football game one last time as a local star.

In 2003, his first season with Boston, Mueller won the American League batting title with a .326 average and achieved personal bests with 45 doubles and 19 home runs. His previous season highs were 10 homers and 29 doubles.

On July 29, 2003, against the Texas Rangers, Mueller became the only player in major league history to hit grand slams from opposite sides of the plate in the same game. He actually went deep three times in that game, and his two grand slams came in consecutive at-bats.

Mueller hit nearly half of his career home runs during his three years in Boston, where he developed a reputation for consistency. In fact, for five of his 10 years in the major leagues, his batting average was between .290 and .295. Likewise, his minor league numbers were consistently between .290 and .310.

In 2006, Mueller joined the Dodgers where he was reunited with Red Sox teammate Nomar Garciaparra. But he played only 32 games before undergoing his third knee surgery, which would prove to be career-ending.

On Nov. 17, 2006, the Dodgers announced that Mueller was retiring from baseball and had been hired as a special assistant to the general manager. On June 15, 2007, Mueller was named the Dodgers' interim hitting coach when Eddie Murray was fired. After a month on the job, manager Grady Little announced that the "interim" tag was being dropped. After the season, Mueller returned to the front office. He served as a special assistant to GM Ned Colletti until he became a full-time scout in 2012.

On Nov. 22, 2013, the Cubs hired Mueller as hitting coach under new manager Rick Renteria. He resigned that position on Oct. 7, 2014, a week after the Cubs fired his assistant, Mike Brumley, over his objections.

Mueller was Bourne's second leading batter in '92 with a .317 batting average in 43 games. He also led the Braves with 52 hits.
-ccbl-