League News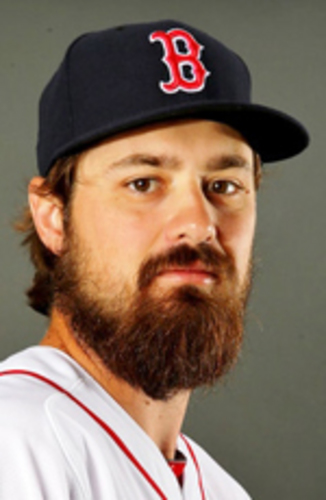 12/06/2014 7:21 PM
Article By: CCBL Public Relations Office
Cape League Hall of Famer Andrew Miller (Chatham, 2004-05; class of 2012) became the highest paid non-closing relief pitcher in baseball history Friday when the New York Yankees shelled out $36 million for his services over the next four seasons.
Earlier in a busy transactions day, the Yankees acquired Derek Jeter's apparent successor at shortstop, Didi Gregorius, from the Arizona Diamondbacks in a three-team trade that also involved the Detroit Tigers.
Yankees general manager Brian Cashman told reporters that Miller received a four-year, $40 million offer from another team (reportedly Houston), forcing the Yankees to revise their three-year offer. The Houston Chronicle reported that the Astros were in the running to the end. The Red Sox reportedly also offered a four-year deal, but they couldn't match the money.
Miller wouldn't comment when asked whether another club offered more money, but he told Fox Sports, "In the total package, there were things that the Yankees could offer me that no one else could. I live in Tampa (where the Yankees train). That's two months at home that I don't have otherwise ... I love pitching in the AL East. I know you don't hear that every day, but the best I have ever pitched is in that division (with the Red Sox and Orioles). I know the ballparks. I know the teams."
After the signing, Miller said that "money wasn't everything ... The teams that negotiated with us were fully aware of that as well …In the total package, the Yankees had the best offer for me personally."
Left-hander Miller, at 6-7, and 6-8 right-hander Dellin Betances give New York manager Joe Girardi (Cotuit, 1984) a pair of imposing late-inning options out of the bullpen. Joel Sherman of the New York Post tweeted that the plan is for both of them to be used to close games.
But GM Cashman said, "I'm not signing him to be our closer. I'm signing him to be a weapon in our pen."
The Yankees have been blessed with consistent late-inning bullpen strength in recent seasons, with David Robertson (Y-D, 2006) and Mariano Rivera dominating from 2011-13, and then Robertson and Betances doing the job in 2014.
The acquisition of Miller doesn't mean the Yankees won't attempt to retain free-agent Robertson, but Robertson turned down a qualifying offer of one year, $15.3 million and is expected to seek a larger contract than Miller's.
If Cashman were to succeed in keeping the former Yarmouth-Dennis right-hander, Girardi would find himself with the most formidable trio of elite late-inning relievers in the game. Should Robertson sign elsewhere, the Yankees will receive a compensatory pick in next June's draft.
Miller's contract is the largest ever for a non-closing reliever, surpassing that of Rafael Soriano, who signed a three-year, $35 million contract with the Yankees in 2011 to become their setup man. Unlike Miller, Soriano had prior experience as a closer.
Miller became one of the best relievers in the game after resurrecting his career with the Red Sox. He has pitched 93 innings over the last two seasons and struck out 151 while only allowing 58 hits. Since moving to the bullpen full time in 2012, Miller has a 2.57 ERA and among relievers with at least 100 innings, his ratio of 13.64 strikeouts per nine innings ranks third in the majors over the last three seasons.
Milller, 29, was sensational in 2014 for both Boston and Baltimore, fashioning a 2.02 ERA while averaging 14.9 strikeouts per nine innings, an American League record. His walk ratio was equally impressive, 2.5 per nine innings, and his ground ball rate was 46.9 percent in 62 1/3 innings.
Before being traded to the Orioles in July for left-handed prospect Eduardo Rodriguez, Miller had a 2.34 ERA in 50 games for the Red Sox. He posted a 1.35 ERA in 23 appearances for the Orioles then pitched 7⅓ near-perfect innings in the postseason.
-ccbl-