League News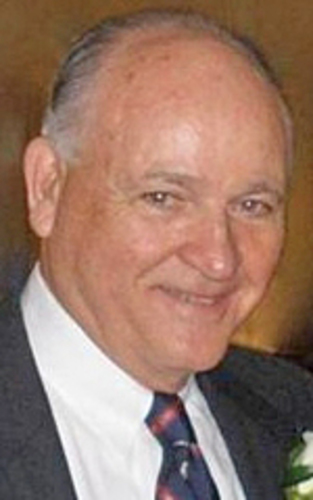 12/10/2014 7:05 AM
Article By: CCBL Public Relations Office
Cape Cod Baseball League Hall of Fame member Arthur L. Quirk Jr. (Orleans, 1958; class of 2009), a former pitcher for the Baltimore Orioles and Washington Senators, died Nov. 22 at his home in Stonington, Conn., surrounded by his family. He was 77.
A native Rhode Islander, "Artie" Quirk was born in Providence on April 11, 1937, and attended grammar school in Narragansett. He pitched South Kingstown High School to state baseball championships in 1953 and 1955, and came close in '54, losing 1-0 in the final game – his first defeat in two years.
Artie was Rhode Island's first-team all-state pitcher in 1953, '54 and '55. With a .442 batting average, he was also first-team all-state center fielder in 1955. When he played the outfield, Art doubled as his team's relief pitcher. As many as four times in a game, he would be called in from center field, pitch out of a jam and return to center field.
An outstanding student, Quirk was the Providence Journal's "Honor Roll Boy" of 1955. He went on to play basketball and baseball at Dartmouth College, where in 1958 he was named Most Valuable Player of the Eastern Intercollegiate Baseball League. That summer, he and Dartmouth classmate Dave Gavitt both played at Orleans in the Cape League. Art excelled as both a pitcher and a hitter, posting numbers that would lead to his election to the league's Hall of Fame 51 years later, in 2009.
He and his wife Kit celebrated their golden wedding anniversary that same year.
Quirk made one of the most memorable Cape League debuts ever. Taking the mound for the first time on an early June evening, he proceeded to strike out 17 batters and go 3-for-5 at the plate while leading Orleans to an easy victory over Dennis. Two weeks later, he threw a three-hitter in which he fanned 15.
The southpaw's pitching and batting prowess carried Orleans into the playoffs. Although sidelined by a late-season leg injury, he compiled a spectacular 9-0 pitching record with a 1.12 ERA and a league-leading .475 batting average.
Art's average climbed as high as .625 in July. He often said the baseball looked like a grapefruit that summer, possibly because he and Gavitt frequently played an expert version of a game Art invented and played with his brother as a kid. They called it wiffleball off the house. For maximum difficulty, Art and Dave used plastic golf balls and broom stick handles for bats.
After collecting his Dartmouth diploma in 1959, Art signed with Baltimore and spent five years in professional baseball, including two big-league seasons -- 1962 with the Orioles and 1963 with the Senators. A shoulder injury led to his retirement after the '63 campaign, but in December 1964, with his shoulder completely healed, he re-signed with the Senators.
A month later, just before he was to report to spring training, life changed dramatically for Art and Kit. Their daughter Kerri was born autistic and deaf. Baseball was out; the Quirks became devoted to providing the best possible life for Kerri.
But their efforts went far beyond what was necessary for their daughter and for nearly a half century, Art and Kit helped thousands in Connecticut. Art served as a board member, board chairman, trustee or committee chairman for five organizations that serve Connecticut's special needs community. He used his leadership skills to build group homes, provide job training, develop recreational facilities, develop respite care programs, and help to identify abilities possessed by those with disabilities.
These efforts paid off for Kerri, who at age 21 was discovered to have hidden gifts. She became a well-known artist who has won juried shows where no one knew of her disabilities.

While embarking on a successful business career, Art raised a loving family and earned statewide recognition for his tireless volunteer efforts on behalf of many worthy causes. Art specialized in sales and marketing of computing technology and founded several businesses, culminating as president of TravTech, a subsidiary of Travelers Insurance Co.
In 1979, because of Kerri's challenges, he helped establish Horizons Inc. in Windham, Conn., which exists to create and sustain person-centered opportunities for people with special needs where they live, learn, work and play. He was also a board member of the American School for the Deaf in West Hartford.
During his acceptance speech, after being introduced by his brother Bill at the Nov. 14, 2009, Hall of Fame induction ceremony, Art said, "I owe a debt to the Cape League. I was heavily scouted here and signed with the Orioles. You volunteers helped me achieve my boyhood dream."
Quirk also was honored by the league a year earlier at the 2008 All-Star Game played at Veterans Field in Chatham, where he and former Bourne-Sagamore-Falmouth pitcher Noel Kinski were invited to serve as honorary captains. At the time, Quirk had no idea that 16 months later he would be joining Kinski in the Hall of Fame. He also drove to Boston to assist with the 2010 Cape League All-Star Game at Fenway Park and made a special trip to Hyannis to present a silver tray from the 1958 All-Star Game for display at the Hall of Fame museum on Main Street.
Art is survived by Kathleen (Kit), his wife of 55 years; children Kent, of Mystic, Conn.; Kerri of Windham, Conn.; and Christopher and his wife, Theresa (TJ), of Acton, Mass.; brother, Dr. William (Bill) Quirk and his wife Dr. Coralie Shaw, of Stonington; sisters Mary Connelly of New York City and Judy Hurley and her husband, William Hurley, of Warwick, R.I.; grandchildren Lincoln, Morgan, Bryn, Thomas, and Maura Quirk; numerous nieces and nephews; and sisters-in-law, Mary Dugan and Ann Dodd. The family extended special thanks to Mary Dugan and Coralie Shaw for providing care and comfort during Art's illness.
His funeral mass took place on Wednesday, Nov. 26, at St. Patrick Church, with burial in St. Patrick Cemetery, River Road, Old Mystic.
-ccbl-